We had to wait 366 days before we could finalize this particular summary of some of the Interesting Musical projects released in 2017 on www.237showbiz.com. Cameroon urban musicians together and their fans can now boast of hundreds of videos, thousands of songs, billions of views and airplay put all together yearly. That is to show that the industry is rapidly growing and taking shape as it grows.  Apart from awards, shows and interviews with big screen and magazines, another major achievement for musical artistes are albums and EPs (Extended Play). This countdown is based on content, contribution, production, number of videos and distribution. You can read through learn a few new artistes and remember the power of the comment section is in your keyboards. Tell us what you think. Who deserves to be on our list or who should've been left out.
10. Tam Gaelo – This is Gaelo (EP)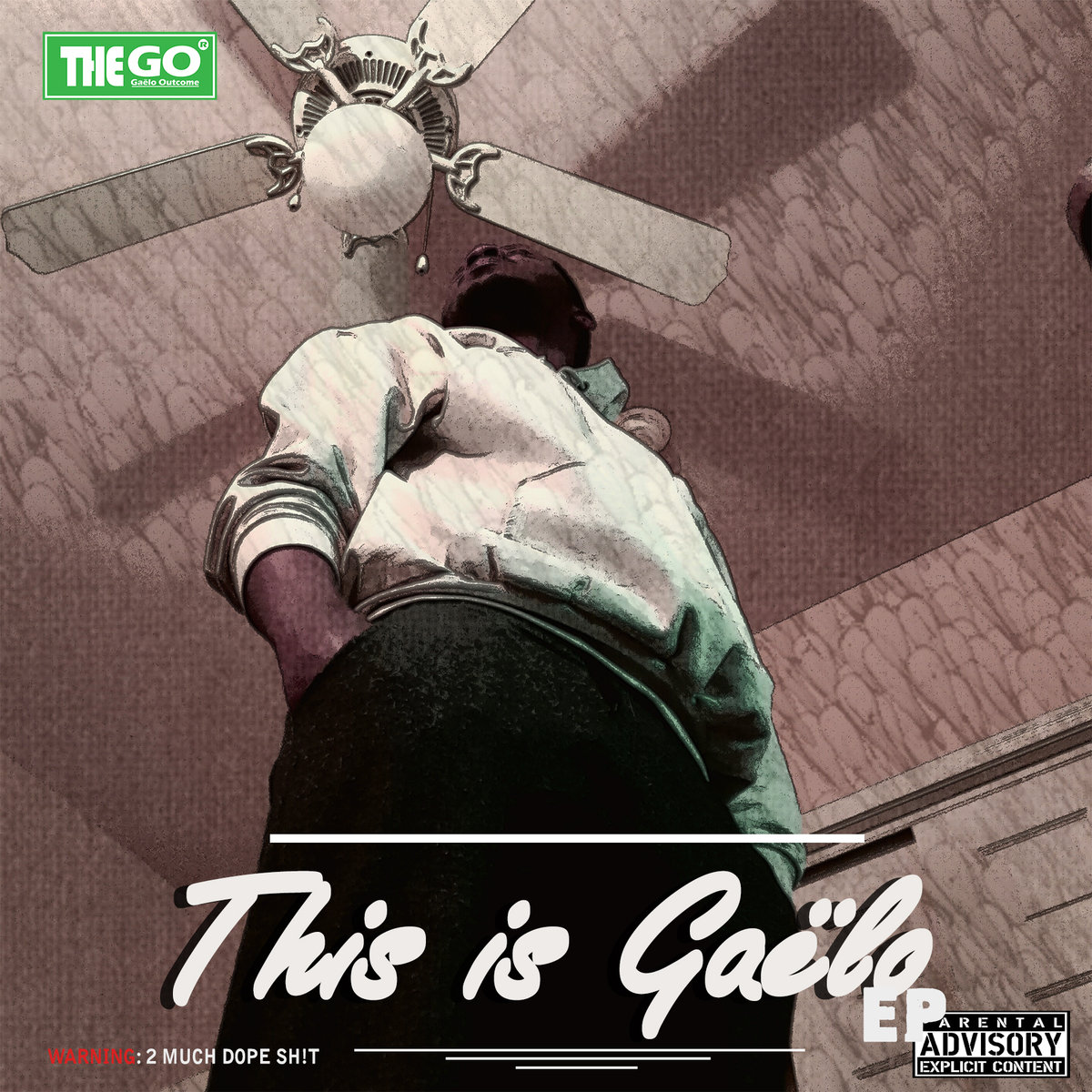 From This is Gaelo Ep, US based Cameroonian rapper Gaelo blessed us with an EP this year with an 8 track EP with featurings from Skidi Boy and Al-K, Thug B, Tilla and Valsero. With tracks such as NoBMop ft Skidi Boy and Al-K, Buea City's finest, the rapper gifts all these tracks for free streaming on bandcamp.com Thumbs up Gaelo we're hoping for an album in 2018. He claims our number 10 spot.
9.  DeeCy – From Meme To Fako (Album)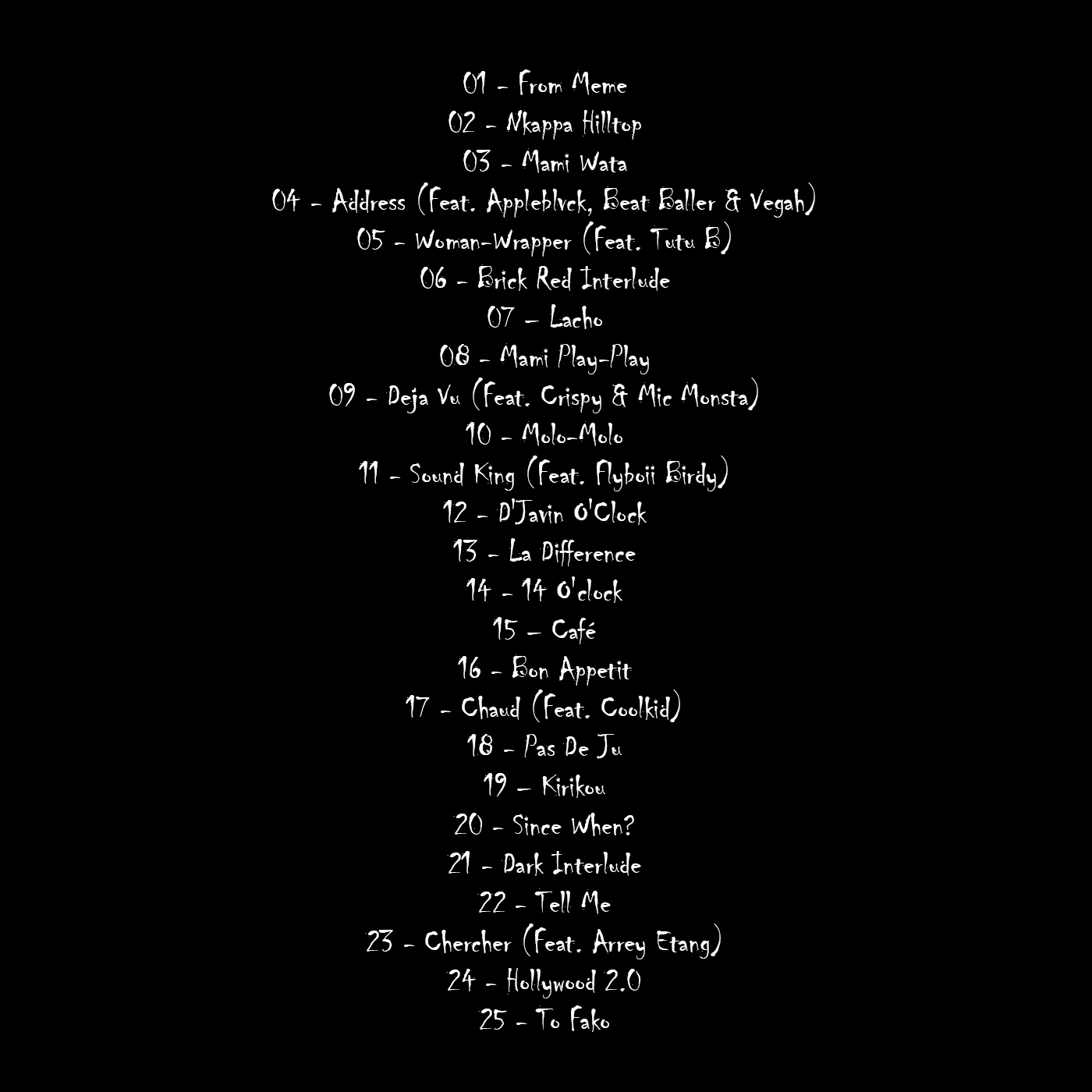 Deecy released his debut album titled from "Meme To Fako" on the 25th of Dec 2017 months after his Action EP. The album has 25 songs with about 9 collaborations. There's not a single video from the album yet but the main reason why this album makes our top 10 is because of the number of songs released in an album this year. I personally don't recall an album from an urban artistes or rapper with close to 20 songs. So yeah, DeeCy takes the 9th spot oklm! The album is available on his soundcloud. Click here–>Deecy
8. Mic Monsta – Mic Monsta The EP (EP)
Former Kreef  Ent. Rapper Mic Monsta served us with some good music in 2017. His EP under Kreef  Ent was very much welcomed. There were also collaborations from our 9th spot album rapper DeeCy, Dready Christ, Beat Baller. With songs such as Freedom of speech ft Dready, When I blow, House party, we can literally accept this project and encourage it by streaming and supporting the artiste.  As 2018 unfolds many can't wait to see what the Buea based Rapper's career will look like.  Kudos to him for grabbing this spot.
7. Young Holiday – The Holiweek (EP)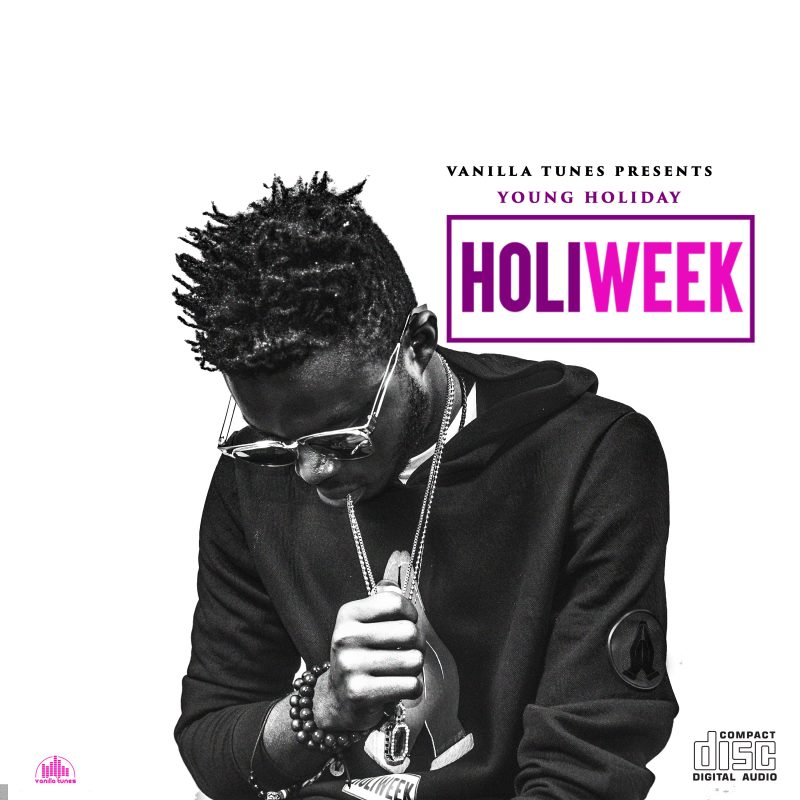 Young Holiday is an upcoming rapper I would have told you to lookout for in the year 2017 but unfortunately the year already ended.  Notwithstanding, watch out for the rapper in 2018. He might make it difficult for some of these rappers.  He succesfully delivered one of the most impressive Rap projects of the year, With an EP of 7 tracks, Young made us to why his level of poetry and lyrics, and technique is making him a raw gem to watch out for. The project is something worth listening to.  Listen here.
6. Blueprint Hakeem X Blahk Santa – Excuse my Enlgish EP.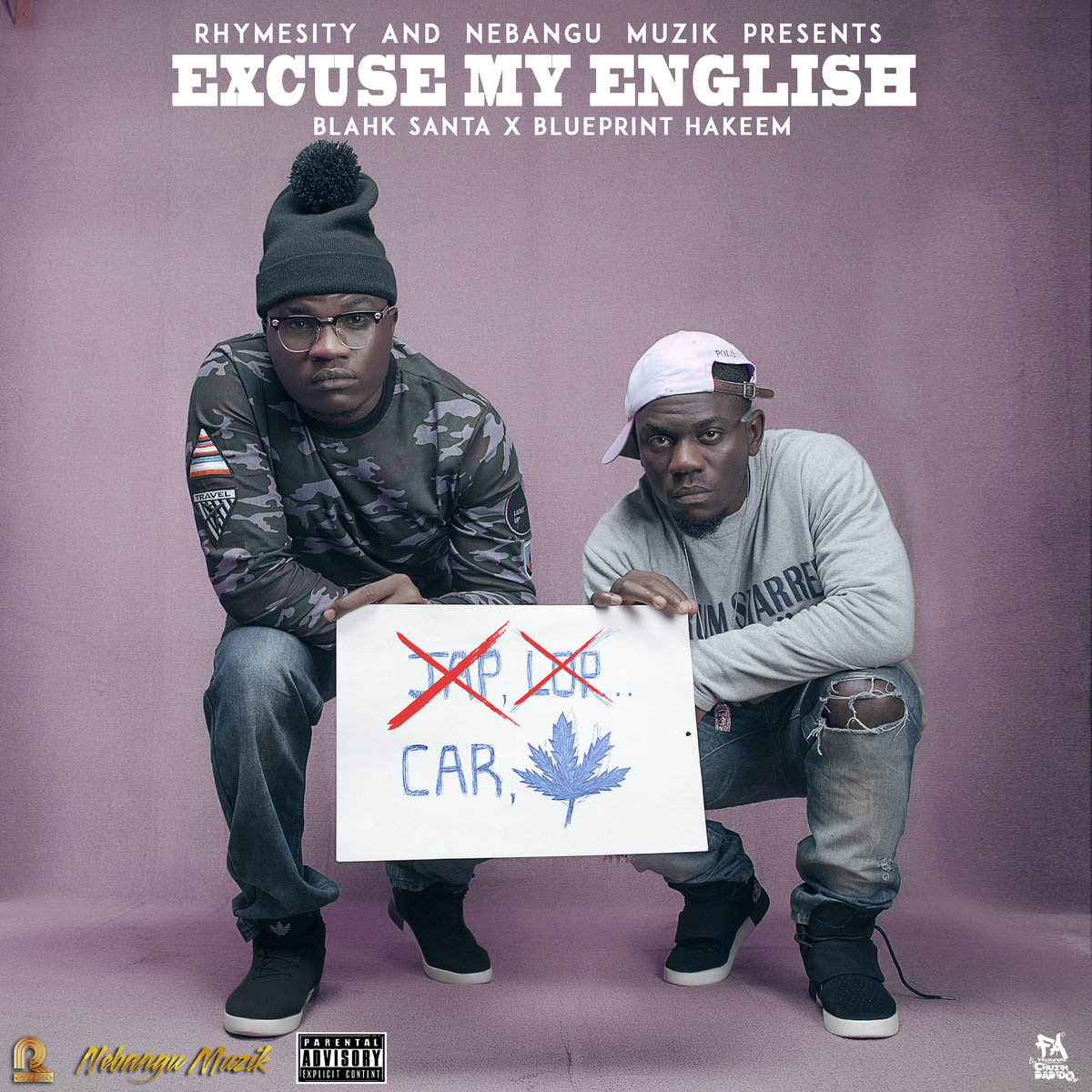 Bamenda based Rapper Blueprint Hakeem is one of the Cameroonian Rappers that many fans have been sleeping on. After releasing his album Cold Like Alaska, he partnered with Hip Hop Producer extraordinare Blahk Santa to deliver a joint project they called "Excuse my English" . The  EP  made up of 5  tracks  was one of the most outstanding projects of the year. All tracks were produced by Blahk Santa.  No Video, just straight bars, with good music. The Rapper even made December of 2017 more juicy with his 10days10songchallenge without forgetting his Fix Up your lives Cover, that helped grow his fanbase. Hakeem and Blahk promised to deliver Excuse my English 2 anytime soon.
5. VOC (First Born : Album)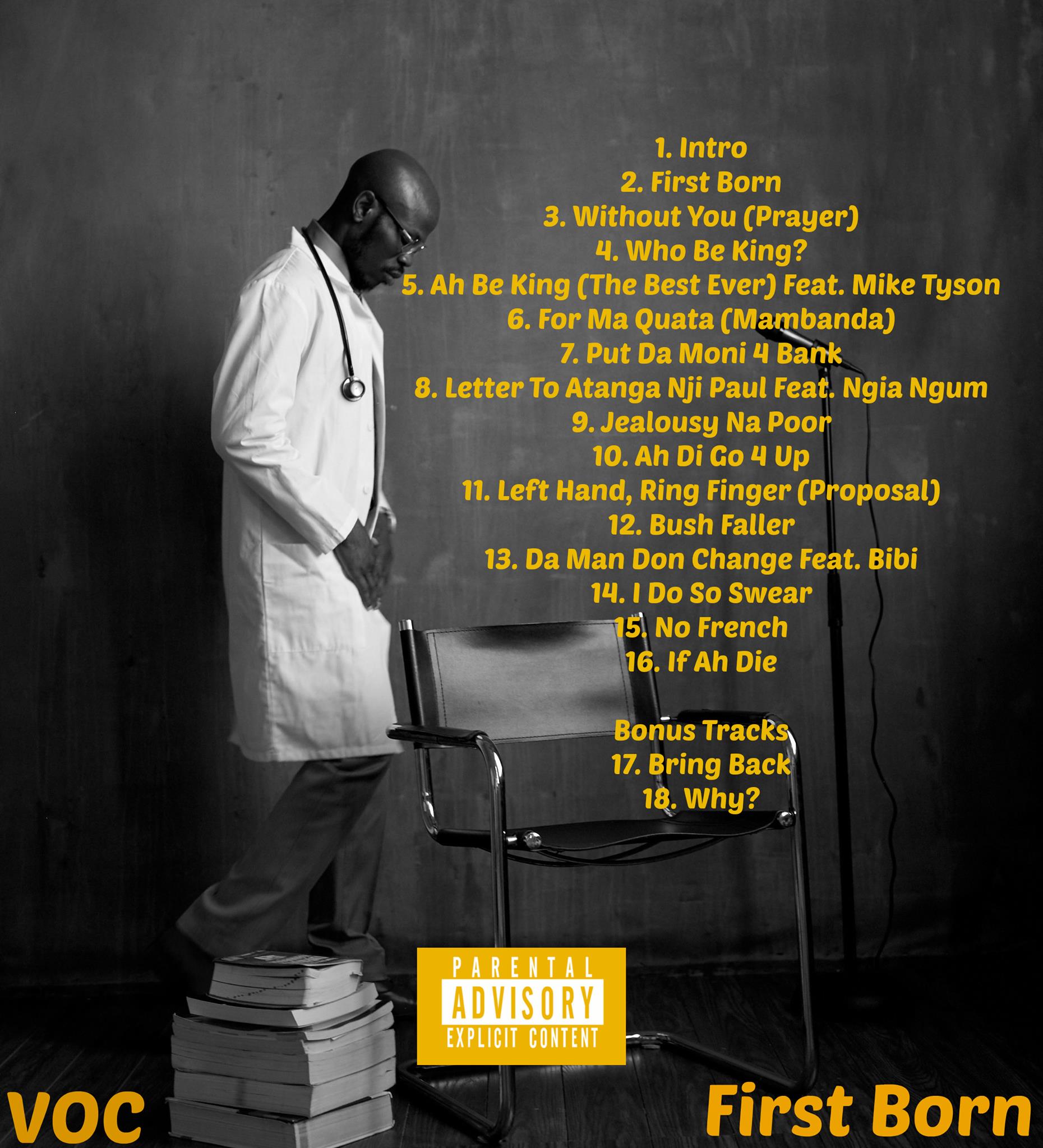 VOC is a Cameroonian rapper based in the USA. His famous well known tracks include "letter to Atanga Nji Paul, Bush faller, Why and I do so swear. Although people took him for Jovi when he released the former, the rapper stand still and takes the bold step of dropping his debut album titled First Born. With an intro, the album has 15 other tracks with two bonus tracks. One amazing spirit the rapper has is he flows most especially in Pidgin English and just like the name title of his 15th track, "No French" . Thus the rapper from the North West of Cameroon claims our 5th spot. Enjoy his projects on his site here  VOCONLINE.
4. Tzy Panchak – I'm Not Lucky (EP)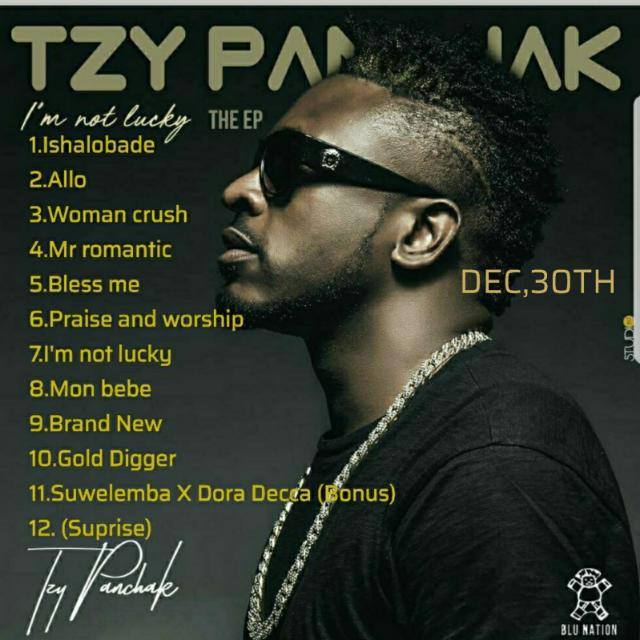 Who on earth takes the risk of releasing an EP with over 12 tracks? Especially in Africa! For us, this is actually a bigger challenge on the side of Tzy  Panchak. This shows that the music is available and will keep on coming. Let's not get sentimental here, but honestly, Tzy deserves a spot in this countdown. The EP released on the 31st of Dec 2017 is the first album that has sold digital copies using Momo on the labels site   Blunation . Already released tracks such as Mon bebe, Woman crush are in the EP, the rest are just like the title of track 9, "Brand New". With collaborations from Dora Decca,  we all know Panchako never disappoints. The Project in general is good, due to his very catchy and meaningful lyrics. Mr Romantic is on a different level, and we can't wait for him to continue with the consistency in 2018.
3. Magasco  – Golden Boy (Album)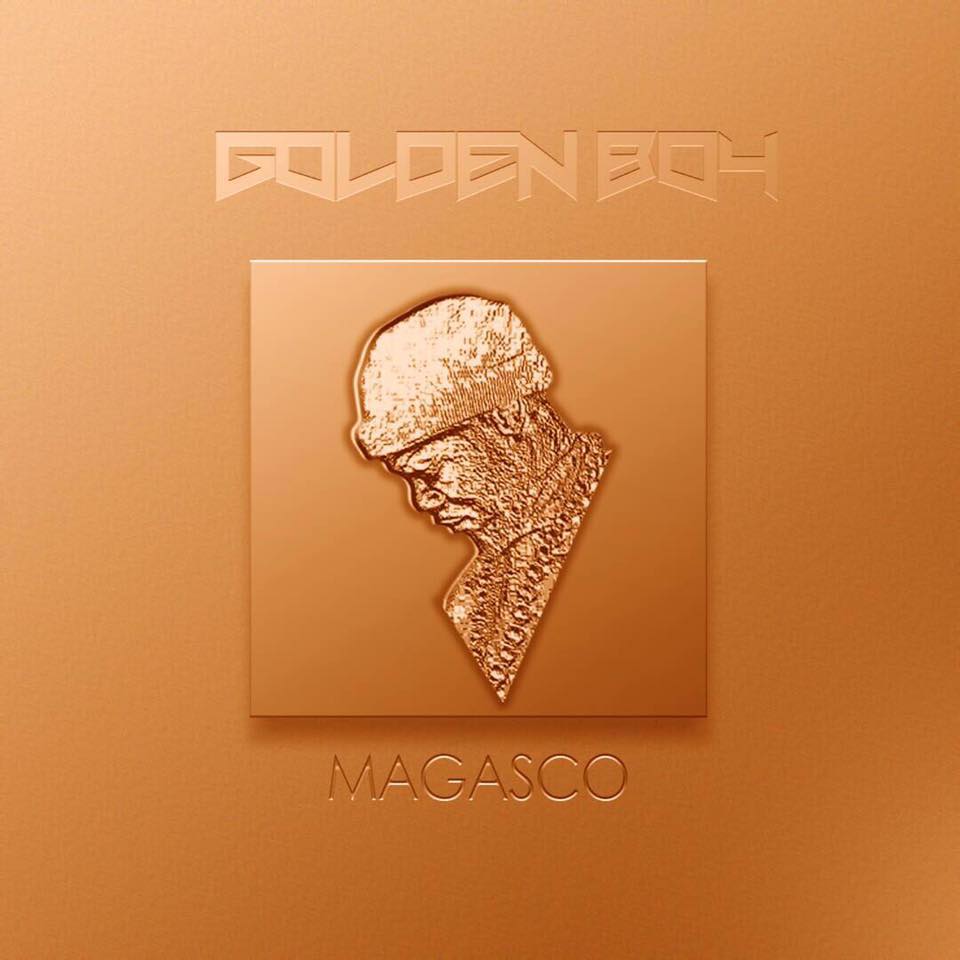 Bamenda Boy has also been very active this year keeping us in our dancing shoes with his back to back releases such as Bella, Love it and the recently released  Sokoto. As if that is not enough for the year, he brings forth another daring album titled Golden boy with productions from Sangtum, himself (Magasco), Roboster and The Dreamer. With up to 14 songs such as club hit banger Sokoto, Move your body,Bella  and many other good songs such as okrika, Kam we stay ft Locko, and pardon ft Mimie. Eventhough the album has starved most of the fans in cameroon due to the availability on online streams, we had our copy and its a classic debut.  The album has  3 videos released, Magasco aka pass me the lighter claims our 3rd spot.
2. Jovi – 16 Wives (Album)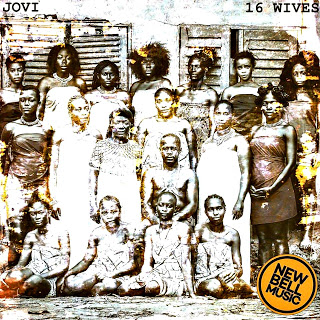 There's not a single countdown you'll do this year without creating a spot for Jovi's 16 Wives, or a track in the album. Therefore, the album 16 Wives takes our 2nd spot. 16 wives was jovi's 3rd album with 16 songs. The album  rich in rap content (Mboko) has made waves like forever. With just two videos for Mongshung and Ou Meme with which fans still aren't satisfied, we hope there'll be more videos off the album come 2018. The album was worked by Jovi, with a few collaborations from Pascal Yung King and Reniss. 16 Wives happens to be the first Cameroonian album available in a South Korean music platform. I wonder what they listen to. But music has no language.
1. Mr. Leo – Love Original (Album)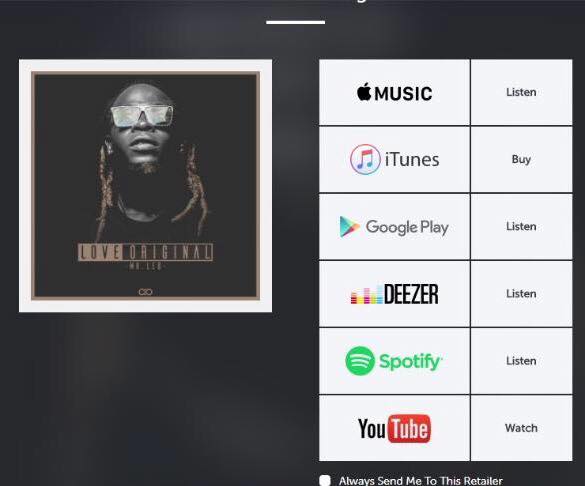 If we could allow Zodiac signs to be a part of the year, be it month or a festive date, then 2017 can be unarguably referred to as the "Leo Year". An album, with almost every track accompanied with an official video such as Pray, Je suis moi comme ca ft Fanicko, jamais jamais etc  is so much achievement that deserves all the praise. That is why the alpha better star takes our number 1 spot. However, the album seems to have created a vacuum for many critics as they claim most of the songs in the album had already been released long ago, making it discouraging for purchase. But as it stands, if you aren't paying for content, purchase for support. the album allthough having more than 70% of songs released had Top Notch Hits.
There you go,  that was our countdown for the 10 most interesting musical projects for the year 2017. We shall be entertaining your various opinions. Until then, Happy New Year  again 237Showbees.
– Victor Kange
#NaTengiYesu
Worthy Mentions: TrongPikin  – The Conscious Ep