TOP 10 BEST CAMEROONIAN PRODUCERS OF 2020
The year 2020 as many will like to describe it as "The Year of the Global Pandemic" may have forced the universe to pause for a long while, put a halt on many activities, prevent artistes from doing concerts and shows, interacting and meeting with fans but this wasn't the case with the regulators of equalizers, kicks, drums, strings, sounds and hi-hats in the studios. Despite the advent of the Corona Virus pandemic, Cameroonian music producers in the heat of quarantine and the comfort of their swivel chairs didn't fail to include "HIT SONGS and Club BANGERS" in their 2020 To-do lists. These are the TOP 10 Best Cameroonian producers guilty of blowing up our speakers during quarantine. Some of them rarely get celebrated, praised, paid or even appreciated. 237Showbiz takes charge to expose and celebrate these geniuses. TOP 10 Best Cameroonian Producers of 2020.
10. Abztrumental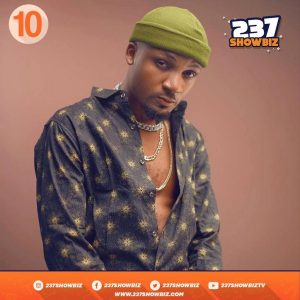 TAG: Abztrumental & MuguBeat Nyemunga
Popular Productions: Tomorrow by Tzy Panchak, Vivid, Cleo Grae & GASHA, Faraway by Boy TAG & Daphne, Vero by Cleo Grae, Ololiyo by Abz & Daphne, Patience by Fhish. 
One beautiful thing about producers is we get to know a lot about their signature tunes and names but don't pay much attention to them in person. Ever heard the signature tune "Abztrumental" in the beginning of most songs or the catchphrase "Orrrrr! Mog Beat! Yemga" at the end ? This means producer Abz made his presence felt on another smashing hit. Starting off the year 2020 with "Vero" by Cleo Grae, the producer also left finger prints on the song "Tomorrow" by Tzy Panchak, Cleo Grae, GASHA and Vivid.
Abztrumental is also the brain behind the songs "Faraway" by Daphne and Boy Tag, "Put Your Hands On We,"Ololiyo" featuring himself and Daphne. He made great contributions on Fhish's EP "I'm Cameroon" on the song "Patience". He sits comfortably on the 10th spot of TOP 10 Cameroonian Producers of 2020
9. LeMonstre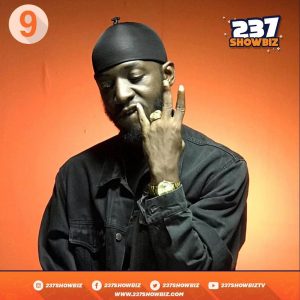 8. Master Roboster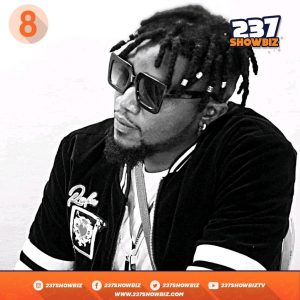 TAG: Master Roboster on the beat
Popular Productions: Nyang Nyang by Magasco & Lady Ponce, Martha by Coco Agentee.
It is safe to name Master Roboster as the godfather of Magasco's  HEART album. The magical producer made some bangers for Bboy Records head honcho Magasco's album with notable singles like "Nyang Nyang featuring Lady Ponce, Crème de la Crème. He also produced Coco Argentée's "Martha" and sealed his production year 2020 with MiNk's Sissiah FT Kameni. With Master Roboster in our midst, dancehall beats and many more hits are guaranteed
7. I.V.O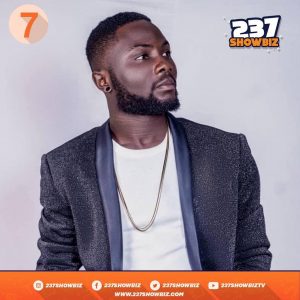 TAG: I.V.O!
Popular Productions: Laisse Moi T'aimer by Darina Victry
IVO makes it to our list of TOP 10 Producers for 2020 thanks to his incredible regulation of equalizers, placing of drums, strings and claps in the instrumental of Darina Victry's "Laisse Moi T'aimer". 2020 started off great for the producer and the song grabbed a couple of awards same year. It is currently the most watched video of 2020 with over 32 Million Views on YouTube.
6. Slasha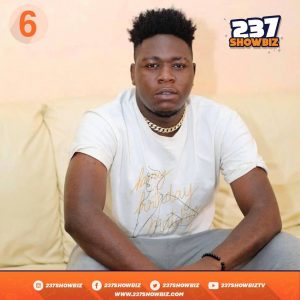 TAG: Slasha on the Beat
Popular Productions: Le Nyama by Aveiro Djess
Slasha on the beat is a young Cameroonian producer who is gradually walking his way to the top. The producer has had a great working relationship with Aveiro Djess. His production on the song "Rambo" built the trust and confidence to be handed the hit project "Le Nyama" one of the best songs of 2020.
5. Marc Eff of Kovapot & Wasse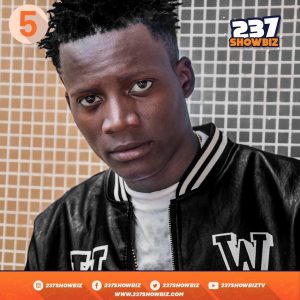 TAG:
Popular Productions: Be Proud, Be Proud Remix by Witty Minstrel
The song Be Proud by Witty Minstrel is one of the biggest hits of the year 2020. What one thought would be an anthem for just the Nso people became a national anthem for all cultural gatherings. This amazing musical piece is a joint effort of young producers Marc Eff of Kovapot & Wasse. Released officially in February 2020 just before the outbreak of Covid-19, the song and video steadily found its way during the heat of the pandemic to every ear and speakers. If one is looking for the perfect tune to open up the African Cup of Nations, Be Proud is exactly what you need.
4. Sa Majesté Junior Abega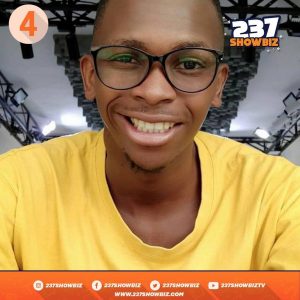 TAG: On The Fucken Crack
Popular Productions: "Tchapeu Tchapeu" by Happy.
With the new sound "Mbolé" gradually finding its way to becoming one of the most reputable sound in modern day Cameroonian Music Industry, it will be an offense to complete this list without acknowledging the efforts of Sa Majesté Junior Abega's works on the hit song "Tchapeu Tchapeu" by Happy d'Efoulan. Sa Majesté Junior Abega made us dance and we are very much assured his forthcoming productions will be nothing less.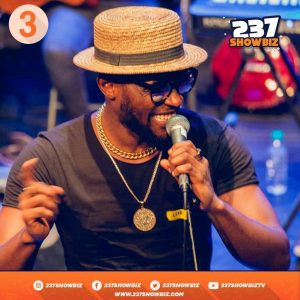 TAG: Salatiel on the beat
Popular Productions: Touche Pas by Salatiel, Ayagayo by Salatiel, You Got It by Daphne & Koffi Olomide, Vamos by Salatiel & Soul Bang's
Salatiel Livenja Besong otherwise known by his producer pseudonym Salatiel had a great run of the pandemic year 2020. Starting off the year with something to quench the thirst if fans with his album Africa Represented, he released Ayagayo (Good Times) followed up by another son on the album "Vamos" featuring Soul Bang's. Off the album, he produced and released part 2 of Anita (Touche Pas) alongside produce Tilish. The High Man General added his rank in the army of producers for the production of one of the biggest international collabos of 2020 between Daphne and Congolese legend Koffi Olomide in the song "You Got It"
Given that Salatiel's album was ready in the year 2020 and some songs released same year, with the manner in which he has represented Africa in it, he sits comfortably in out 3rd position.
2. Dijay Karl
TAG: Dijay Karl Pon Da Beat
Popular Productions: "TVLH" by Stanley Enow, Mes Respects by Blanche Bailly, Knockout by Ngoma, Laisse Moi Taimer by Ewube, Njoh by Fhish
Karl Bongliy otherwise know as Dijay Karl is one of the hottest producers ready to redirect Cameroonian music to the various parts of the universe. Dijay Karl contributed in the production of "Mes Respects" by Blanche Bailly, Stanley Enow's "Tu Vas Lire L'heure". Dijay Karl also spiced up Ngoma's EP titled "Cam No Go" with production on songs like Drip, and Penya. Karl also made some incredible contribution on Fhish"s debut EP "I'm Cameroon" producing 3 tracks, "Danse Comme Ca, Kak-Kak and Njoh". As it stands, Dijay Karl's songs produced always do well in the charts. Anything he touches turns to golden hits.
1. PhillBillBeatz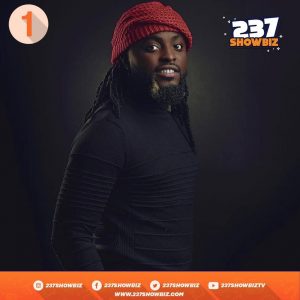 TAG: Hmmm It's Phillbill or SHABA
Popular Productions: Mon Pala Pala by Ko-c, Même Même Choses by LOCKO, Caleçon by Ko-c, Mes Respects by Blanche Bailly, Dipita by RIDIMZ
Diyani Bill Munyenge popularly known by his producer pseudonym "PhillBill" is the hottest Cameroonian producer of 2020. The amount of hits delivered from his Shaba Muzik studio throughout the pandemic year kept us on our dancing feet's throughout the heat of the pandemic. Phillbill produced "Même Même Choses" by LOCKO and Mon Pala Pala by Ko-c released in March 2020. He contributed in Blanche Bailly's "Mes Respects" single alongside 2nd place Dijay Karl. Diyani went ahead to round up the year with another smashing hit single Caleçon by Ko-c and also added to his music catalogue "Dipita" with RIDIMZ group member K Master K. As it stands, PhillBill may be keeping this number 1 position for a very long time because his efforts aren't relenting any time soon.
These producers have proven themselves to be the TOP 10 Cameroonian Producers of 2020. Other notable producers include Tony Ef and King Gunz.