Executive produced by Salatiel Livenja Besong with collaborative contributions from some of Africa's incredible artistes like Kenya's Sauti Sol, Cameroon's LOCKO, CFX, Dready Christ, Aveiro Djess, Pascal and Mr Leo, Haiti's Rutshelle, Ghana's Stoneboy, Soul Bangs from Guinea as well as Nigerian Afrobeat phenomenon Teni.
Multi-award winning Cameroonian singer/producer SALATIEL has officially unveiled his debut album titled « AFRICA REPRESENTED »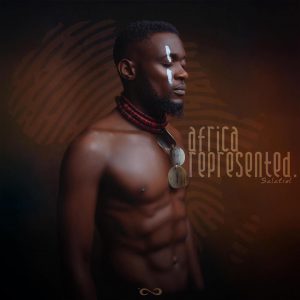 On his debut offering, Cameroonian singer-songwriter and producer Salatiel delivers a message of courage and perseverance, where optimistic pop refrains highlight the rich sounds of Africa.
Africa Represented, the album first track « Ayagayo » (Good Times) produced by Salatiel is one with rich sounds of Africa whereby Salatiel describes is beautiful melody that after the storm comes the calm. Ayagayo, good times don't come easy but they do, eventually.
Notable tracks of the Africa Represented album include « Fire on the Mountain » with contributions from Nigeria's Teni, Kilimanjaro featuring rapper Pascal and « You Got Me Singing »
Get the full album on all major platforms
Stream/Download here