In the atmosphere of Cameroonian musical concerts and shows in the month of June, all winds blow to Palais Des Sports Yaoundé same as all roads will be leading to the multipurpose sports complex on the 26th of June.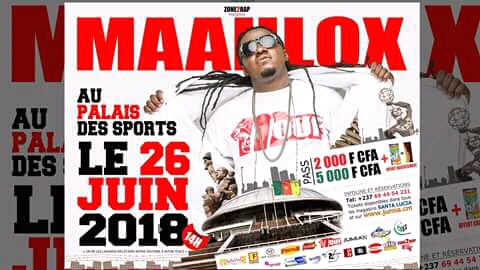 Cameroonian rapper and Zone2Rap front artiste Maahlox who plans to fill the over 5000+ capacity sports complex has been getting full support from his colleagues and some went as far as confirming their presence. Daphne, Salatiel, Ténor, LOCKO and Jovi just to name a few.
Things took everyone by surprise when one of Maahlox Levibeur's biggest enemies in the game Dynastie Le TIGRE supported Maahlox and confirmed his presence on the 26th. This is one of two of the most unexpected people the public expected to show support for the Ça Sort Comme Ça Sort hit maker.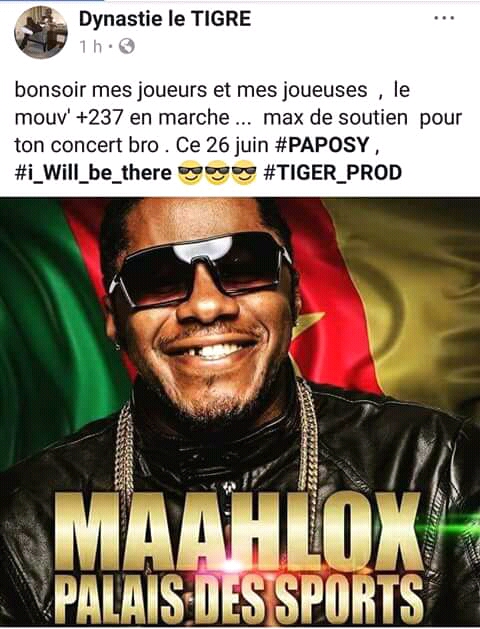 However, we all know Stanley Enow a.k.a King Kong doesn't get along with Maahlox since like forever. In an interview with Fredy Christel on Kalak FM, 94.5 on the program Urban Buzz the radio presenter said to Stanley Enow he dreamt the Motherland Empire boss was present in the Maahlox concert and the fans were screaming his name with all love.
In response to the alleged Fredy Kristel dream, Stanley said the radio presenter is lucky he wasn't beside his sleep or in his dream in the concert, else he would have given him a dirty slap. This is a clear indication that Stanley doesn't want to associate himself with Maahlox in anyway. Remember Maahlox wasn't nice to Stanley Enow when he was doing his US tour and several shows abroad. However, if Dynastie can show support, Stanley can.
Moreso, it is obvious the complex will be filled with many of Stanley's rivals like Jovi LeMonstre etc. Thus Stanley wouldn't want to associate himself with such company.
Looking at the screenshots below, what do you think?
Does Maahlox needs everyone's support?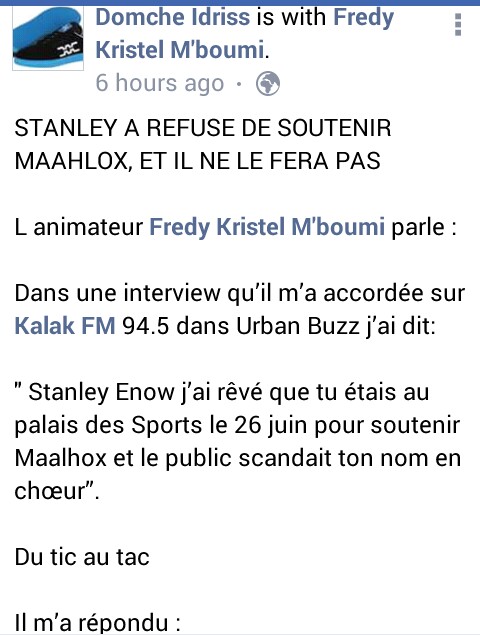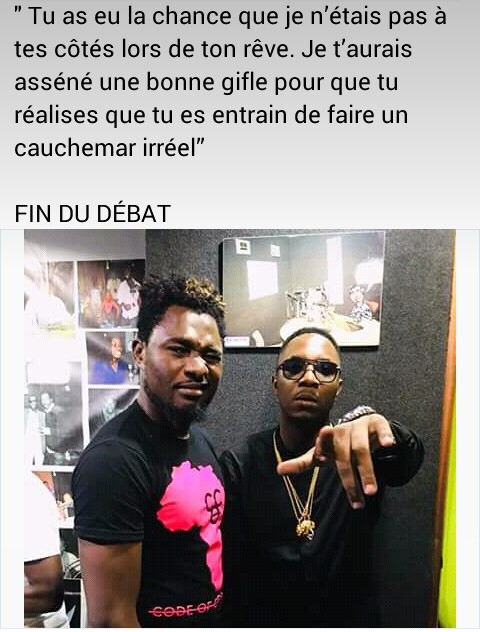 Source: (Screenshots) Domche Idriss
Victor Kange
(#NaTengiYesu)