We haven't finished consuming his previous hit single Talla featuring Andre Marie Talla yet as we still dance to the Timanation produced track. Stevens Music Entertainement rapper Boy Tag is set to bring us a fun filled track titled "Lumière" (On a plus d'energie Que Eneo).
We are all aware of Boy Tag's playful nature on beats and how he makes rap look so easy just like his mash up freestyle in 2017.
This Thursday the 24th of June 2018 Boy Tag will be dropping his latest release for your listening pleasure. The song will be dropping alongside a fun video directed by Chuzih. Be sure to stay tuned on 237Showbiz to get it exclusive. Below is the press release of the song Lumière which better explains the soon to be released track.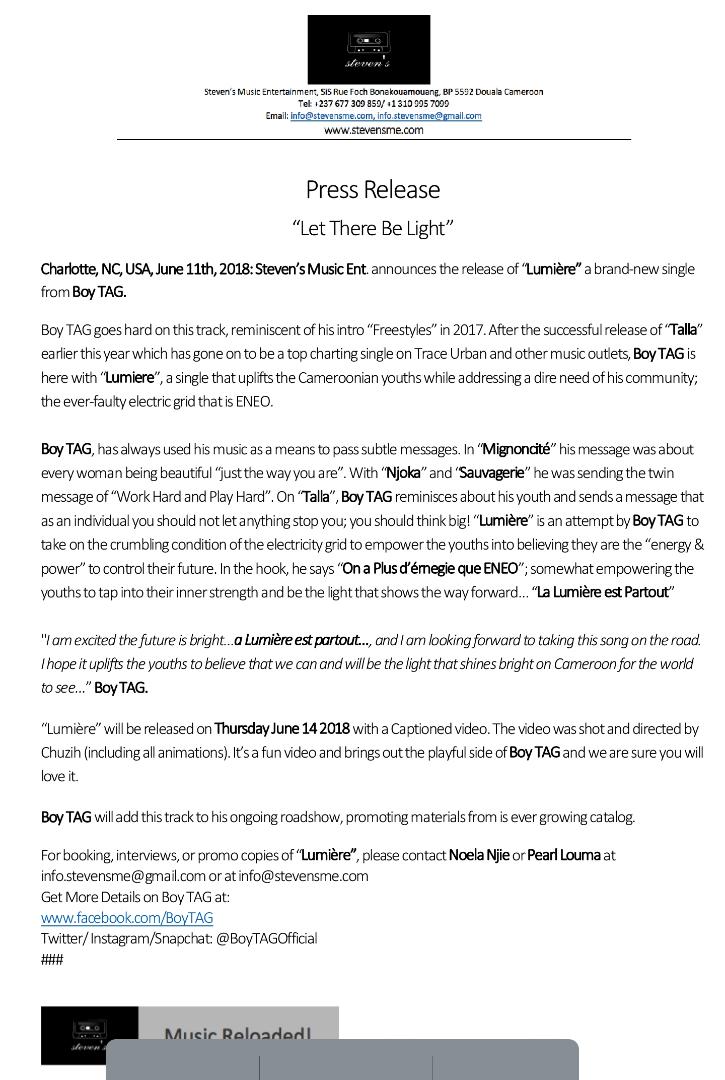 Victor Kange
(#NaTengiYesu)