It's been 5 months since we experienced the tragic demise of the singe/songwriter/ biggy 237 winner Fhish . Fhish had a way of crying our cry , Laughing our laughter and singing the songs we couldn't sing .
His 2nd EP SILK proved these above facts even further and showed the artistic direction he was heading to .
In the following lines , we will take you through a long in depth analysis of every song on SILK . Make sure you grab a Snack as this is going to be a long one .
Silk to Fhish is a way of shining our eyes .A way of showing Black Excellence, Dominance & wealth over the world . The EP's main aim is to reduce mental slavery & inferiority complex which Africans have been facing for years over the western world . You look deep into the music and see that there is a message Fhish is trying to Pass across
Lines like " Na we get water but wuna get Electricity"
A simple line which is a wake up call to Africa to get what is theirs .This line summarizes the whole concept of this 5 track EP .
Now that we understand this better , let's get into each song .
1- RIO DOS KAMEROS :
Rio dos Kameros meaning River of Prawns is the name of River Wouri in Douala which was given to Cameroon by Portuguese sailor Fernando Pao . The sailor was shocked at the amount of prawns this river had and named it "Rio Dos Kameros"
Now this relates with the first track of Fhish's EP as he uses this name Metaphorically to compare our wealth as a nation with Rio Dos Kameros
The song starts with him showing his confidence as the one to takeover the continent before talking about the sufferings of our people . The difficulties & challenges of surviving in Cameroon .
"Wunna give we name , now we need wuna but wuna give we rendez vous"
His chilling voice on this line as he cries is so nostalgic . It oozes with so much emotion and the message of SILK is heavily present on this track.
The Beat is a Fhish Type beat and you can feel his sound on it . Production is good enough but what holds the song is the message ,emotion & melody .
Rio Dos Kameros will easily impress you as the first track of the EP.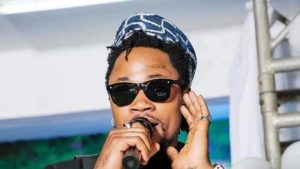 2 – EAZY BUZY :
Now we are at the part where Fhish goes deeper ,where he sings about forgetting the worries in life and just enjoying life as it comes .
He accepts his identity and demands others to do same .
He touches topics like Political Instability with lines like
I no wan go me prison , make I no talk so make they kill me when my time never reach
A brief line which any Cameroonian can relate to especially with the current situation in the country .
The SILK concept still stands very active on this song when he says Micheal Jackson , Shakira bring back the music wuna tif am for ma country
Showing the wealth of Cameroon music and its potential.
Eazy Buzy is one song with a very catchy hook and layed back instrumental which makes the song a great one . We could say its a little speed break you face before speeding to 100km/h
3 – Motto
Arguably the shortest song on the EP but yet one of the most enjoyable ones .
In 1:35 seconds, Fhish will take you to the dance-floor .
On monte encore sur la motto he screams . You see flashes of the party version of Fhish .
Just one for the dance-floor & Easily repayable.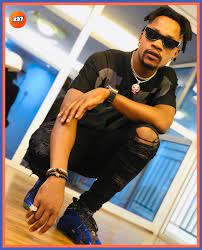 4- Ce Pas Le Hoo
"I say shurup ya mop , ya mblavkot
It's that authority, confidence and authenticity for us In this one. You get the classic Fhish song which shows yo everything that makes his personality as an artist.
"C'est Pas Le Hoo" is a hit . The song is just that one in which he says he doesn't make empty noise , he does what he says and whatever he wants .
The beat itself is a killer , the high kicks and trumpets at the back mix perfectly with his voice .
By the 1st minute of this song, The vibe will get to you . A huge record on the EP .
5 – Simpo
Simpo is a very unique song which has a mixture of Afro beats & Reggae vibes . The Final song of the EP and a perfect way to end the project .You could tell how free he is on the song and the fact he enjoys making music .
"Understaaand meeeee" Fhish cries as he pleads for unity & comprehension between a brother & another .
He says let's respect each other and live like one family but for us to do that , we need to understand each other .
Production wise , We have to give it up for Smash on the beat on this song .he did a solid job on this tune .
The message of Simpo is simple . It relates to the Artistic direction of the project and is enjoyable .Unity of the African People is what Fhish preaches
At the end of the Day , Isn't that the point of SILK EP ? African Unity ?
CONCLUSION
Fhish created a project meant to show people the way , to reduce ignorance on how powerful they actually are . To prove that they can accomplish more together and show that the richness of the world Is found in the SILK of Africa
Black is SILK .
Songs like Rio Dos Kameros, Simpo & Eazy Buzy relate to this concept perfectly . Not only about the concept but Fhish's musical identity is still strong , his ideologies , vulnerabilities , strengths & je m'en fou mentality attach the listener even further to this project .
SILK is not only about these ideologies , It's actually enjoyable too . The replay value is actually high and even 4 years from now , it's easy to see how this project still will hold weight in tomorrow's society .
Given all that is said , Here is our score for SILK :
Production : 8/10
Lyrical Content :8.5 /10
Penmanship : 7.5/10
Execution : 7/10
Enjoyability : 9/10
Total = 8.2/10 = A Great Project
Ratings: /10
– 0-1.9: Flop
– 2.0-3.9: Below Average
– 4.0-5.9: Average
– 6.0-7.9: Worth Checking Out
– 8.0-10: A Great Project