Many artistes and entertainers make it to the limelight either by hook or by crook. Others get to the spotlight thanks to hard work, consistency and grace. In most cases, they are held by mentors and record labels. At the end of the day, these young talents tend to grow and strive to become their own boss someday. 237Showbiz takes a look at some Cameroonian artistes who keep on making progress in their careers and that of their own record labels after leaving their previous record labels or the labels that discovered them. Below are TOP 5 Cameroonian artistes still making progress after leaving their former record labels.
5. Mic Monsta (Microphone Njorku)
Songs like "I No Get Chorus, Jovi's BWAM remix and Ice Prince's "N Word" cover was Molua Alous Mosima popularly known as Mic Monsta's passport to the US based Cameroonian record label Kreef Entertainment. His popular single "Fear" earned him a spot as one of Cameroon's most creative rappers in the last decade. Mic Monsta after a 5 year deal with Kreef Entertainment moved on to create his own label known as "Kwata Music Inc" in collaboration with partners who chose to stay anonymous. As a boss of his own, Mic Monsta keeps his consistency in making more music for the fans as well as guiding youngster and helping them achieve their dreams. The label harbours up and coming Cameroonian Hip Hop artiste Valery Njie Misom aka Besingi. The rappers recorded their first collaboration titled "Obanje Feeling", a cultural belief that by Africans that children possessed with evil spirits come back to life after death.
Some of the popular jams Mic Monsta has been serving us under the canopy of his own label include "Johnny, Positive Vibes not forgetting the Volume 1 of his debut album Kwata Diary. Its safe to say Mic Monsta has been making progress independently.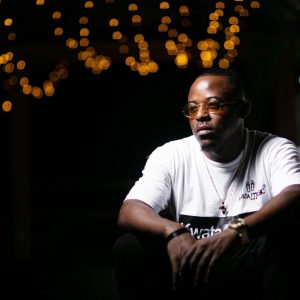 4. RIDIMZ
Cameroonian music group RIDIMZ didn't quit their record label, they allegedly ran for their future careers. The duo signed a 5 year recording deal with Empire Company of Pit Baccardi but spent only 2 years. It was rumored that the label didn't respect the terms of the contract, forcing the singers to call it off in 2019. RIDIMZ later moved on and created their own record label known as SHABA MUZIK with singer and producer Dianee Phillbill and K Master K Mix. Shaba Muzik later changed their duo's stage name from RYTHMZ to RIDIMZ and since then have released a couple of singles as well as leaving their beat tags on many hit songs this year. The label is yet to sign their first artiste.
3. Magasco (Bamenda Boy)
This countdown will be highly criticized and worthless without the presence of Tohnain Anthony Nguo popularly known by his stage name Magasco. With almost a decade under the reign of Pit Baccardi at the record label Empire Company, Magasco steadily became a household name in the entertainment industry thanks to the guidance and mentorship of his former boss at Empire Company. The song "Line Loba" gave him the exposure and became his passport to Pit Baccardi's Republic. Years later, the singer announced his departure from the label in January 2019. He went further to create his own legacy and record label dubbed "BBoy Records". The singer dropped his debut album under his own label titled HEART and has equally blessed our screens wth a good number of videos such as "Calypso and Nyang Nyang" Bboy Records is yet to sign their first artiste.
2. Ko-c (President Of The Rap-public)
Cameroonian based record label Big Dreams Entertainment made Ko-c's musical dreams bigger when they penned down a 3 year musical deal with the rapper on January 2017 to January 2020. Ko-c announced his departure after his contract expired and later moved on to create his one record label known as Power House Entertainment. The Rapper/Singer's decision was questionable by many fans and critics who speculated that it wasn't time for the artiste to be independent. His debut single with his own label titled Mon Pala Pala has been classified by many to be one of the top 3 hit songs of 2020. Progress upon progress.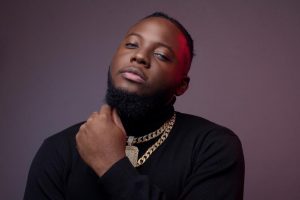 1 Mr Leo (Lion Of Africa)
On our number 1 spot is no other than Fonyuy Leonard Nsohburinka better known by his stage name Mr Leo. From Alpha Better Records to Lionn Productions, the Cameroonian superstar singer recorded most of his previous label's biggest hits from the year 2007 till date. While still linked to Alpha Better Records, Mr Leo created his own record label known as Lionn Productions in which uprising singers Kameni and Gomez are currently signed and at the same time making their boss extremely proud.
Kameni just served fans with her debut EP titled "Love & Hustle" and Gomez on the other hand has been killing us with some smashing singles as well. Although Mr Leo's performance when it comes to dropping hits that bang hasn't been up to the fans expectations, his artistes Kameni and Gomez keep on acting like profits from a side hustle, to blance up costs of production thus enabling him clinch the number 1 spot.
Mr Leo announced his departure from Alpha Better Records on June 2020. The singer put a halt to a 13 year relationship with his former boss Salatiel. Notwithstanding, the Lion Of Africa is making progress in his den.