If you are a rap lover who is so into the drill, therefore you are obliged to understand every word on this article. The rap genre and hip hop atmosphere is a warfare with punchlines and shots coming from every direction. All you need do as a victim is to internalize the pain and prepare a clap back. For your reading pleasure, we decided to put together a few punchlines indirectly meant for some Camer rappers. Read and tell us what you think.
1. Kikoh – Mukum
Tumbu burst calabar.
Take that thing go sing'am for your papa.
All these people dey here na for saka.
They no dey for that your thing them for njaka.
These lines by Kikoh were inarguably directed to the King Kong Stanley Enow. Moreover, Stanley released his Tumbu Tumbu track before Kikoh's Mukum.
2. Jovi – Bend Down Work
Your only hit you thief na different man e beat
And after that all the rest just be na shit
If na say you buy the beat show we receipt
But if receipt no dey oboy that one na thief
These lines were indirectly blown towards Stanley Enow during the era when their beef was really on fire. Although Jovi has many shots fired towards Stanley's direction, this happens to be the most obvious.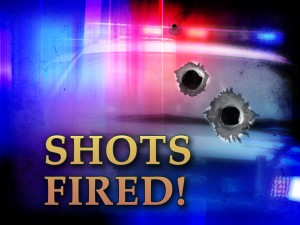 3. Pascal Yung King – 100 Nkong
Some men them di laugh me.
Di text me di blast me.
Di tell me say how wey I comot for corner grand so nothing so go happen for my life.
I tell them say comot for here. Comot x8
This punchline by Pascal can be said to have two directions. One towards Jovi and the other towards haters or those who pray for his downfall.
4. Nernos – Mangosi
Le Makossa est mort oui c'est bien ça me plaît it's fine
Oui c'est bien ça me plaît its fine.
One of the biggest hits of 2017 saw the contribution of French speaking rapper Nernos as his punchline indirectly thrown to dying Makossa artistes in Cameroon. Although many makossa legends were silent. Canal 2's Jambo presenter President Tchop Tchop wasn't.
5. Stanley Enow – Bounce FT Locko
I leave that petit rappers them for back house stuck in Yaoundé they think its first class.
From the King Kong to Mboko God Jovi. Stanley buried Jovi this was a clear message that he is way different from the Et P8 Koi crooner. Can these be applied to other artistes living in Yaoundé? Well most fingers were pointed at Jovi on this one.
Victor Kange
(#NaTengiYesu)