Vitesse, the trending dance song by Ambe that has been on every DJs spinning disc is about to undergo the process of eradication as Calabash Music Entertainment Boss Wax Dey claims he had banned the said song.
It all started when Ambe posted a footage of the Number One Girl TV Show and the contestants were grooving to the song. Screenshots shows Wax Dey promising to ban Ambe's song. Apparently, Wax wasn't happy with the dance moves by the girls and promised to ban the song.
Ambe replied saying he will also feel hurt if it was his show and contestants can't dance to his own song.
Take a look at the screenshots below!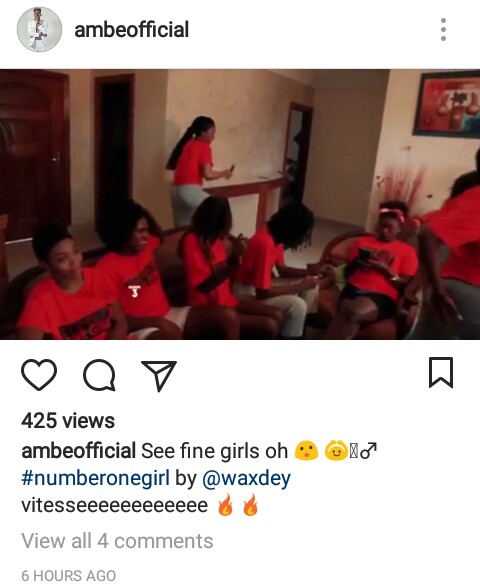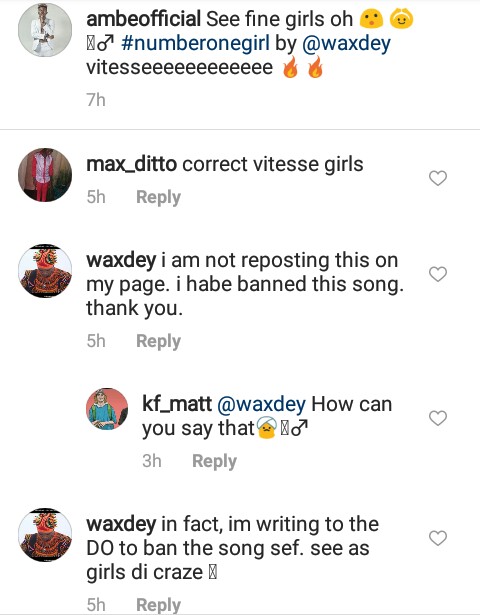 What do you guys think? Real beef or just another way to promote The Show and the song? Remember, BigBrother Naija just ended and Number One Girl TV wasn't paid much attention.
Notwithstanding, beef or no beef, we keep serving you the juice.
Victor Kange
(NaTengiYesu)