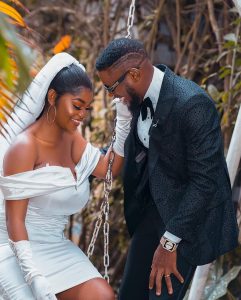 Salatiel's
Sucré Nouveau
has been a breath of fresh air in the Cameroon music Industry.  The song is currently at 144k views on YouTube in it's 1st week of release.
As a result of the hype and positive euphoria around this tune, we have decided to give 4 reasons why this tune needs to be on every playlist in Cameroon.
4 reasons why if you haven't joined the #SucreNouveau Bandwagon,  you definitely should now.
1. SUCRÉ NOUVEAU IS SALATIEL'S FIRST SINGLE OFF HIS UPCOMING ALBUM 
The last time we had a body of work from the
High-man General Salatiel
was on the 26th of February 2021 . That is 1 year 9 months .
"Sucré Nouveau"
comes in as the lead single for his next album and shows at what musical direction this project could have.
The song is a a symbol of better things to come for any
Salatiel
fan.
2)  IT'S SIMPLY GOOD MUSIC 
" A gerer ma woman doroti, small money for Givenchy, Honey moon na for Miami, As I marry ma woman doroti, small money nobi anything ,ma family say na tobassi maiisss "
The rhyme scheme , instrumental and vocal ability of the High-man General in this song all leads to a great level of euphony.
Salatiel
puts the listener in a very festive yet romantic atmosphere and makes the listener just wanting more.
He's remastering of Makossa and much added guitar from Marcien Oyono and Saxophone by Arsene gives the song that top quality needed to put a smile on the face of the average Cameroonian.  Good music .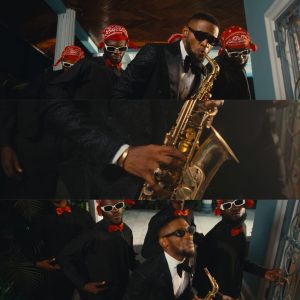 3) THE VIDEO 
The video which was actually directed by
Dr Nkeng Stephen's
also complements this festive and romantic feel the song has as you can see
Salatiel
and his lover in so many intimate moments , The dancers also play a huge role to make sure that you as a listener has a wonderful and addictive 4 minute viewing of this piece of art .
The message of the song easily shows in the chemistry between The High-man General & his love interest
Bozzbiberon
. Added to the excellent image quality which the song has,  The Video is just
Sucré Nouveau.
4) IT'S THE MOST TRENDING SONG IN CAMEROON 
Before release , The #SucréNouveau was and is still the most trending hashtag in Cameroon . It's also one of the most streamed Cameroonian songs on Boom-play Cameroon .
With such achievements,  you could clearly see that The
High Man General Salatiel
is getting positive reception of his new song
"Sucré Nouveau"
. What's stopping you from listening then ? Overall, This tune is a perfect combination of Skill,Professionalism, Teamwork and Talent and we highly encourage you add the song
#SucrèNouveau
to your playlist