Cameroonian artiste Salatiel allegedly spent 8Million frs CFA on Magasco's New Merch.
Cameroonian artiste Magasco few weeks launched his new merchandise called "Anthony wears" worth 250000frs for a piece. An amount very much controversed by me.
The price tag has not stopped fashion lovers from purchasing as multi award winning artiste and producer Salatiel was seen together with his dancers rocking the dress in his latest song "Planner" featuring Aveiro Djess.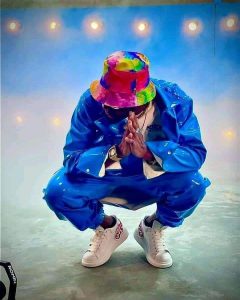 Report from Magasco says Salatiel bought 32 pieces worth 8Million frs CFA. An action Magasco almost shed tears for.
This are the kind of actions fans have been longing for. A true definition of support your own.