CAN THE LADY PONCE/MEL, B AKWEN CHEMISTRY RESULT TO A BANGER COLLABO?
If you ask me, I will say I am overwhelmed with Lady Ponce's gesture towards her fellow colleague and singer Mel, B AKWEN who recently dropped a brand new video titled "Bella". This mind blowing piece from the "frappé" crooner caught the attention of the Cameroonian Queen of Bikutsi who acknowledged Mel, B's new song and requested that people watch and share.
The two singers who had a quick discussion in the comment section of Mel B AKWEN'S link for her new Bella video showed the whole world the rich chemistry that exists between them.
The screenshot below speaks of how Lady Ponce appreciates Mel's Bella video and promises to see her when she gets back from her US tour.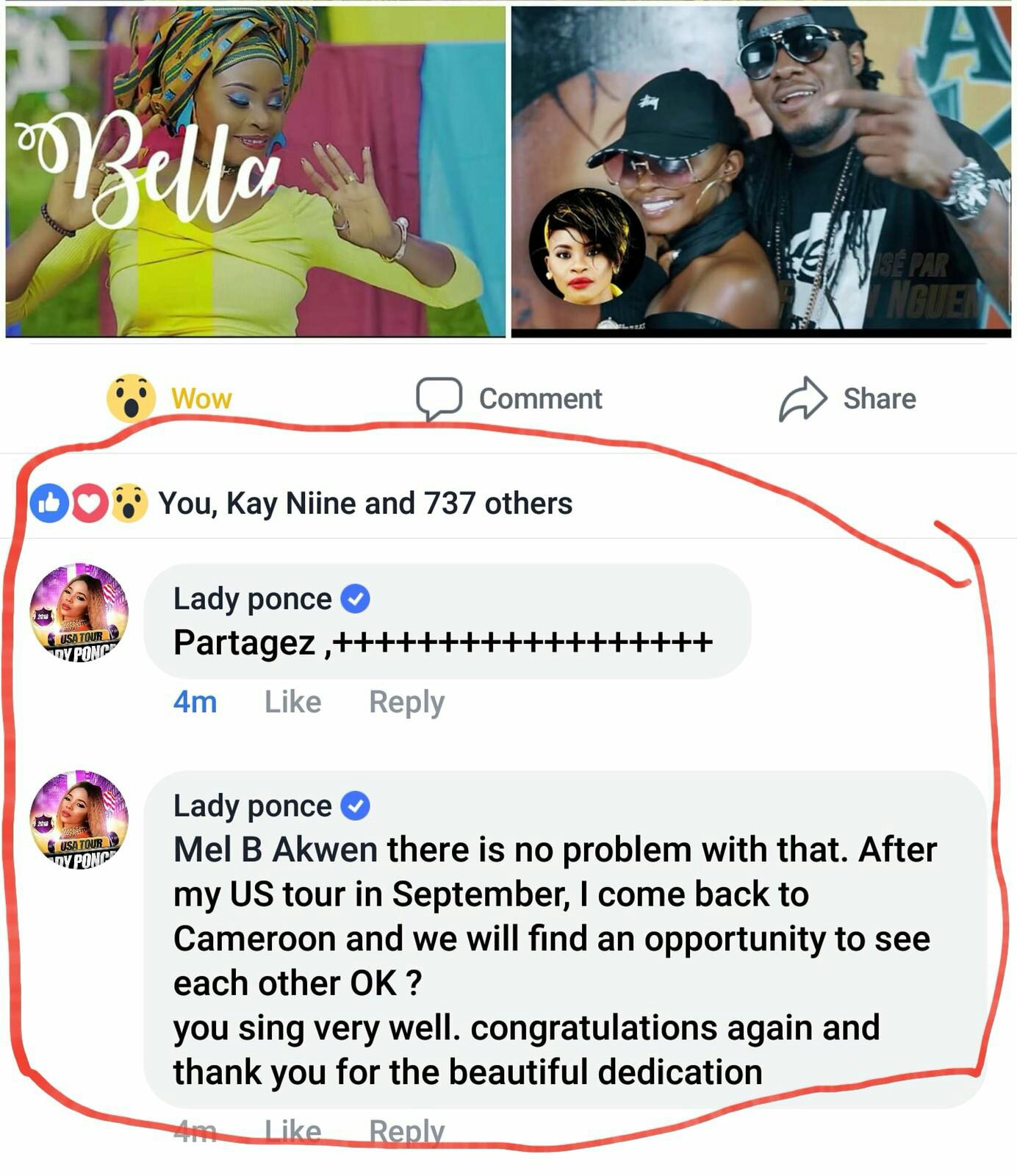 What more reason could bring two artistes together after the elder party acknowledges the little sister if not business, and for business, we mean music. Thus, in the months ahead, we should be expecting something from Lady Ponce and Mel, B AKWEN. Till then, keep warming your speakers with Bella while watching the video on your screen devices.
Victor Kange
(NaTengiYesu)