Apostle JP M Dinayen  popularly known as "The Apostle of Power" or "Gucci Prophet" is a Cameroonian born Businessman, televangelist and Pastor based in Cape Town ,South Africa. He was born was born on August 1988. Apostle JP is the founding president of the FOC Prophetic and Deliverance Ministries. Foc Prophetic is an evangelical Christian ministry with headquarters in Paarl, South Africa.
He founded FOC Prophetic and Deliverance Ministries in 2017 with several branches worldwide. He also founded the DINAYEN TV in September 2020. The DINAYEN TV, is a Christian TV channel airing in 32 countries.
Apostle JP M Dinayen goes by the name Mbulai John Paul Dinayen and was raised in the Roman Catholic church as a mass servant. Then later received the call of God and departed from the Catholic faith to start his prophetic ministry after he migrated to South Africa for further studies
.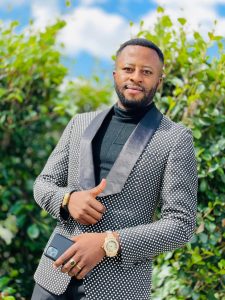 "Apostle of Power" as he is popularly called, is not just a pastor, but has monetized channels on Facebook and Instagram that makes a fortune from brand collaboration and in-stream ads during broadcasting. He has also delved into Media businesses, and investments. He is into Skincare, car sales, he also owns a multi million social media marketing company. He make most of his Fortune from hosting international motivational speaking gigs and many other business. It's is also worth mentioning that the Apostle is also an Author of 4 best selling E-books that are on Amazon
The self-proclaimed "Gucci Prophet" has released 4 ebooks. Which is aimed at encouraging young pastors to make extra streams of income. The 4 books of Apostle JP have sold over 3 500 copies and are currently being sold on Amazon and other major online sites. These books were titled; "Witchcraft Exposed", "Victory in the Storm", "Why are they jealous of me" and "20 Prayers for Single Ladies".
The Celebrity Cleric is well known for his special love for orphans, he takes special care of the poor and widows. He has adopted many kids and taken upon himself to provide for the needs of kids who have no one to care for them.
He founded a charity movement called "Storehouse Projects". The project is aimed at assisting widows, orphans and the disabled. His targeted countries are; South Africa, Cameroon, Lesotho, Swaziland, Namibia, Botswana , Zimbabwe and Zambia.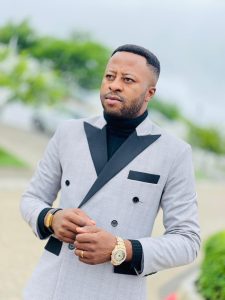 The Senior Pastor and life coach, Apostle JP has successfully paid school fees of 200 IDPs in Cameroon. In the same vein donated to many widows and orphanages.Recently, Apostle JP has founded a music label called ZARA Records based in Cape Town,South Africa. The Zara Records is a platform   aimed at promoting young CAMEROONIAN talented artists, comedians and dancers.
"I have seen a lot of talent in the country that needs to be heard and seen worldwide. Many artists in Cameroon have outstanding talents but they are not seen because financial constraints. This is why I am opening the studio where they can have a platform that will assist them to move closer to their goals" says Apostle JP.
Apostle JP M Dinayen is married to his beautiful Prophetess Nam Dinayen, together they have a baby girl named  The couple is said to have been married for 4 years now and this is their first child in marriage.