After wowing us with hit singles back to back such as Do Le Dab, Kabangondo, Bad Things etc, Universal Music Africa's employee and one of Cameroon's most talented rappers Tenor officially releases the title and cover art of his EP "NNOM NGUI" what he calls a gift for his fans to warm themselves up while they wait for his debut album to drop later.
According to Tenor, NNOM NGUI refers to the supreme warrior, one whom has been chosen to lead the people and guide them as well. He went on adding that NNOM NGUI can also mean the father of a nation ordained by the Almighty.
The cover art as you can see below has a crowned gorilla on it. We all know when it comes to King Kong or crowned gorillas, there's only one direction our minds point to. Motherland's Stanley Enow who is said to be celebrating 5 years of his career and 5 years being King Kong. Below is the cover art of the EP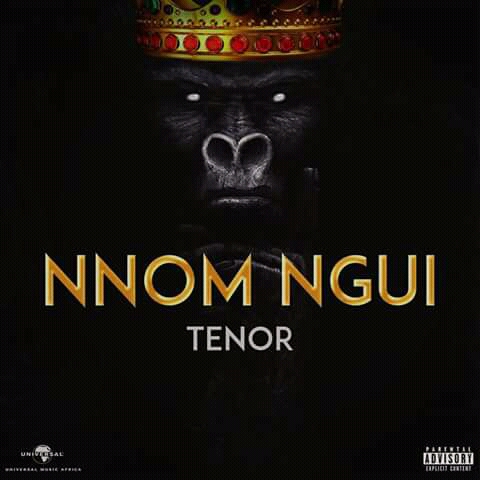 Is Tenor indirectly proving that the "Hein Père" rapper's reign is over? Many fans and music lovers after seeing the cover art thing its an indirect blow to Stanley Enow.
Looking at the cover art, what do you think?
Victor Kange
(#NaTengiYesu)