Cameroonian Artist Mr Shyne Arrested And Sent To The New Bell Central Prison.
Cameroonian singer Joel Fotso, professionally known as Mr Shyne was apprehended by some law enforcement officers on the 26th of October 2021 in Douala, together with two other people. On the first day, they were all taken to an undisclosed place.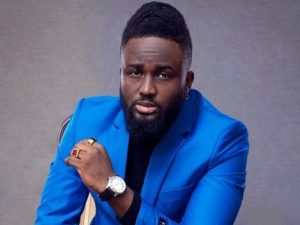 Later on, it was reported that the artist has taken to the New bell prison. According to the CEO of Balafon radio and television, Cyrille Bojiko, Mr Shyne has been taken and deposited at the New bell central prison with two other people accused of being involved in a hit and run with suspicions of him carrying out very illegal activities.
First investigations say the artist is using a stolen car. Something his mother who's leaving in Belgium refuted by sending receipts and other documents attesting that the car is actually his. With no ample information given on this, the artist has been spending his nights at the New bell central prison.