Gaëlle Enganamouit Resigns From Her Position As Team Manager Of The Cameroon Women's National Team.
Former Cameroon women's national team striker Gaëlle Enganamouit announces her resignation from her current position as Team Manager of the Cameroon Women's National Team.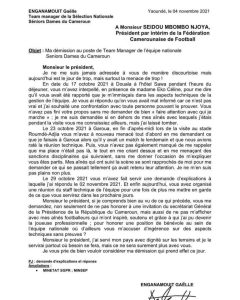 The main reason for her resignation according to her was that she was pressured by FECAFOOT president Seidou Mbombo Njoya who allegedly accused her of interfering in the technical aspects of the team and his visit to the CAN facilities with the former footballers.
She claims she had allegedly been bullied & disrespected by Mr Mbombo Njoya in her position as Team Manager and as such had to resign.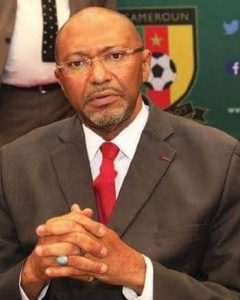 Gaëlle Enganamouit played for the indomitable Lionesses 43 times while scoring 5 goals and is one of the most iconic female footballers to ever play for Cameroon . She retired at the beginning of the year and was appointed Team Manager 6 months ago. Wise decision from her or not?