Ballantine's Announce Collaboration with Rap Legend RZA
The world's finest scotch whiskey Ballantine's has signed a partnership deal with American rap legend, actor, filmmaker and record producer Robert Fitzgerald Diggs popularly known as RZA, a 40 year old rapper and de fact leader of the hip-hop group, the Wu-Tang Clan. He has his fingerprints in the production of most albums for the group and respective members.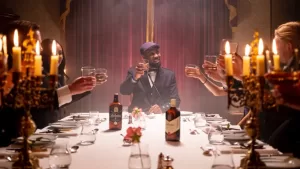 This partnership is one that is going to mark something exciting. With 2023 marking the 50th Anniversary of Hip Hop, Ballantine's alongside Wu-Tang clan's front-liner RZA through their partnership would be celebrating the desire to staying true to who you are and embracing the freedom to forge your own path.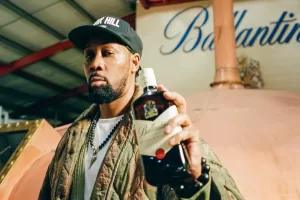 Ballantine's mantra has always been to Stay True. Staying True to who you are, what you believe in and for what you do. With the amazing relationship that comes with music and whisky-making, we call on you to stay true following Ballantines and RZA as the rapper explores all sectors of his life.
Over the coming months, Ballantine's and RZA will inspire people to keep it real and embrace their individuality through unexpected partnerships and a series of product drops. Whether it's discovering new music, trying out new recipes for a dinner with friends or getting your hands on a limited-edition capsule collection, each exclusive drop released as part of the collaboration will see RZA explore his passions, showing there truly is no wrong way to live and express yourself.