A Millionaire At 22, Mentorship By Fally Ipupa, Cameroonian Singer Larifina's Journey To Stardom on Good Footing!
The 2021 edition of the Ballantine's True Music Challenge saw 22 year old uprising Cameroonian singer Larifina taking all the glory. She emerged victorious. With over 500+ contestants across Africa battle for the ultimate 6 Million CFA prize gift, the youngster fought her way through right till the very end.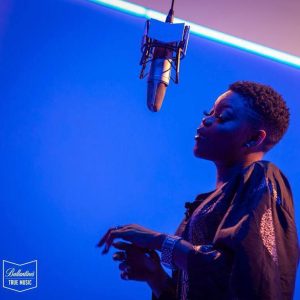 Larifina was crown winner by Congolese superstar Fally Ipupa. She walks home with the sum of 2.000.000 CFA, a mentorship by Fally Ipupa, production and marketing of her first single by a renowned record label and lots of Ballantine's goodies. What a way to start your career as a young artiste.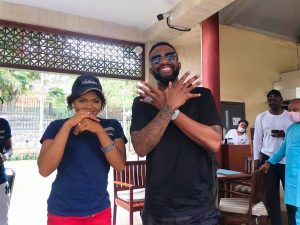 Team 237Showbiz appreciates Ballantine's for creating such an amazing platform in a bid to give youngsters an opportunity to see their dreams come true. Congratulations as well to Larifina and we wish her the very best with her career.