Retired Cameroonian And International Soccer Legend Samuel Eto'o Predicts French Football Player Kylian Mbappe As The Next Greatest Footballer In The World !
Samuel Eto'o has never missed an opportunity to show off his admiration for Kylian Mbappé. He's been doing it on several occasions till this date when he predicted Mbappé of being the next biggest thing in the football game. In his own words: "While Messi and Cristiano, the gods of football, are getting older and nearing the end of their careers due to their ages, Mbappé is coming in full force".
"I expect him to be the biggest football star over the next 10 or 15 years. He has everything that a player that football needs to takeover from these two monsters". He added.
It's not a secret that Mbappé is an extremely talented player and Eto'o's words are just confirming it. Mbappé is multi award winning soccer player and it would not be a surprise if he takes over Leonel Messi and Cristiano Ronaldo as the next GOAT.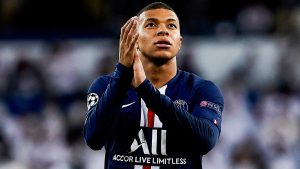 Do you think Eto'o's predictions will come to pass? Seeing the bunch of great other footballers we have such as Neymar Jr, Mohamed Salah, Robert Lewandowski, Halland and others ? Share your thoughts on this.
PS : Mbappé is a French player with Cameroonian origins and according to reports , his father allegedly wanted him to play for Cameroon but due to an alleged Misunderstanding with FECAFOOT. The Player and his family decided to play for France and is now one of the biggest superstars in world football.