Mr Leo Releases Highly-Anticipated "Lion of Africa" Album
Cameroonian music star Mr Leo has released his highly-anticipated album "Lion 0f AFRICA" (Jeey). The 14 track album fully produced by CFX except track 12 by Looney & Rey is out and available at the singers official website https:/www.lionmusiclive.com.  for pre-order and on all legal streaming platforms on September 24th.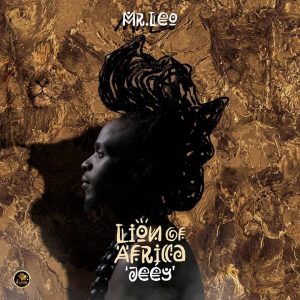 Lion of Africa boast of Executive Production credits from Lionn Production, J. Bimel and Fredy Muks. As well as collaborations from Wan Shey, CFX, Necta.
It has appearances by Veronica Fonyuy, Thomas Fonyuy (Parents) as well as JessieJoy and Madi-Leon (Children). Get the album now at the https:/www.lionmusiclive.com.