Cameroonian rapper Ngoma who is often described as Camer's most branded rapper has unleashed another mind blowing track of 2018. Although the rapper is known for dropping just one song per year, it is obvious in the eyes of his fans that the independent artistes plans for almost a year before serving us with good music. Ekié, SDCC, Mangosi and now All Les Day. The track was originally produced by Dijay Karl but since we shall be talking about videos, let focus on Shammak.
Ngoma's All Les Day video was directed by Shammak Alharamadji who is unarguably one of the most creative video directors in Cameroon since Stanley Enow's Hein Pere hit. Fans far and wide have been reacting to the song and video positively. Some described the video to be so perfect in such a way that, it must win an award in any category it finds itself in. In other words, when it comes to All Les Day video, there's no competition so far.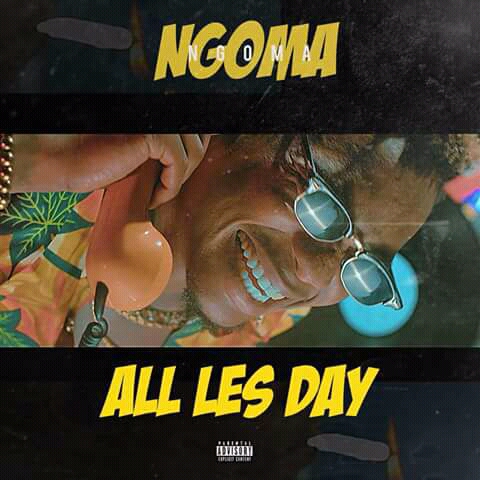 We have seen many videos released this year. Good examples are Daphne's My Lover, Mr Leo's On Se Connait Pas, Salatiel Sans Complexe ft Magasco. Just to name a few. Do you guys think these videos and others to come stand a chance against Ngoma's All Les Day?
A fan of Ngoma actually said "If any video has to beat Ngoma's All Les Day in an award, then both hands who worked on the All Les Day project will have to work again this year.
Have you watched the video? Tell us what you think.
Victor Kange
(#NaTengiYesu)