Cameroonian born UFC fighter Francis N'Gannou is the newest UFC Heavyweight Champion. He knocked out Stipe Miocic at the 52nd second in round two of the main even final of Saturday March 27.
The fight was not just another chance for N'Gannou to see his dreams come true as first African to win the Heavyweight title but also a revenge of their first encounter 3 years ago which lasted 4 rounds and the Ohio native kept his title.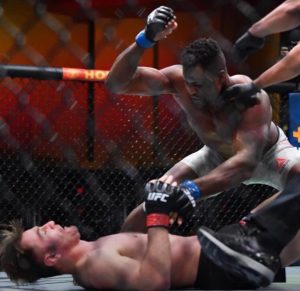 The second round saw Francis N'Gannou delivering a jab and later a heavy punch that saw Stipe Miocic crashing. N'Gannou added another hammer punch while Stipe was already on the ground, but the referee had already called the fight off.
"I don't know if I can find the vocabulary to express this, but it feels so amazing," N'Gannou said with a big smile and great relief.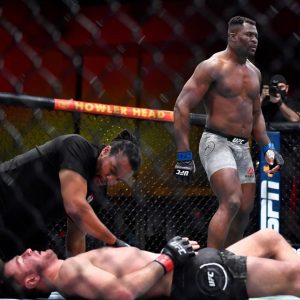 The Cameroonian born joins fellow African Champions precisely from Nigeria, Kamaru Usman for World Welter Weight Champion and Israel Adesanya for World Middle Weight Champion.
As it stands, AFRICA is the continent with the most champions in the UFC and Francis N'Gannou becoming Africa's first first Heavyweight Champion in UFC history. Three Kings definitely bringing back all the gold to AFRICA.