Alino Alino  known by his birth name Alain Ngwa Wanjah is a Cameroonian from Pinyin tribe in the North West Region. He came to this world on the 18th of November 1984.
Alino Alino's  love for music started from a young age which has kept him holding on his dream of becoming a musician. Signed under his own record label Ruby Dust Entertainment, his style of music has drawn a comparison to Naija Afrobeat Legend Duncan Mighty.
An early exposure to Hip Hop and Urban music gave Alino Alino the head start to appreciate African music and cement his desire to make music. Though he studied Motor Mechanics in Bamenda back in the early 2000s, gained skills to open his motor repair shop where he is known for training over 23 people in this art, he relocated to Yaoundé and then South Africa for a better life.
South Africa also exposed Alino Alino to a new community of peers and allowed him to let his entrepreneurial spirit soar unfettered. Alino Alino started a scrap metal business in 2010 but still with that spirit of creating his own machines he later on in 2011 came across recycling machinery which he thought himself an now its the only black-owned recycling machines manufacturer in South Africa that has supplied all across Africa and the world at large. He named his company  Ruby Dust Trading 1043. Ruby Dust Trading 1043 has grown so big and now it's one of the biggest Recycling Equipment Manufacturer in Africa and his machines are creating thousands of jobs in Africa and world at large. In fact, it was this business venture that eventually led him to start his record label – Ruby Dust Entertainment -. This venture earned him an award in 2014 as the most innovative Cameroonian in the diaspora.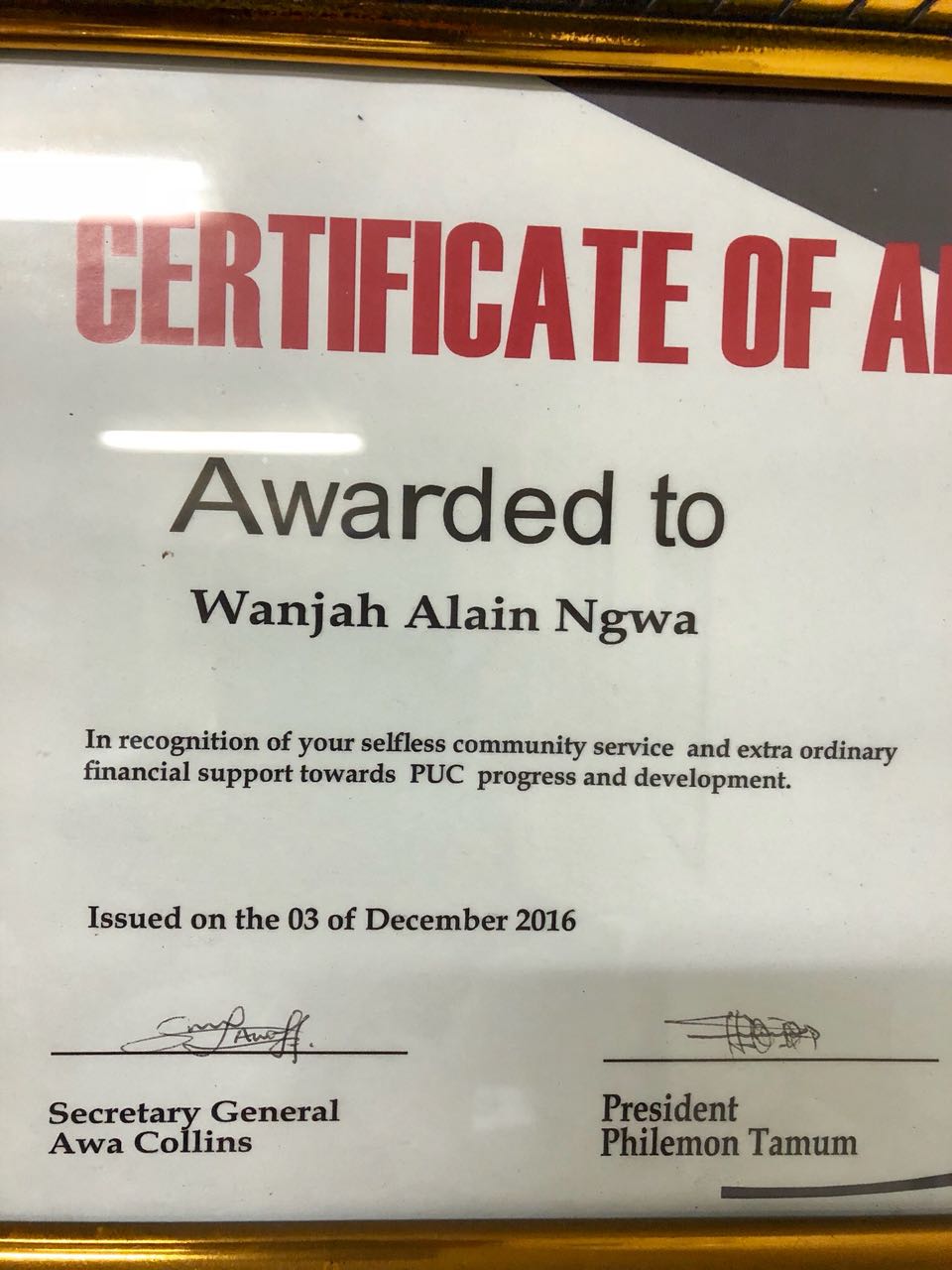 Like the saying "Nobody is ever too old to dream and dreams never grow old", Alino Alino under his own label (Ruby Dust Entertainment), decided to follow his dream by starting to record music in 2017. He began to hone in on the career path he always dreamt of – music. With a very title – Love Me – which has over 400.000 views on Youtube and social media success, Alino is finally beginning to receive more critical recognition.
Alino produces his songs and directs his music videos.  He draws his inspiration from Dj Khaled, West Life, Oskido, Beyonce, Psquare, Dj Sbu (Sibusiso Leope) and Akon.
After the huge success of his last release – Love Me – Alino will be premiering the official video of his new song – Senorita
With the high growth rate of Afropop music in Cameroon and Africa/the world in general, Alino's hope will likely come to fruition much sooner than expected. As an artist, his music output, which mixes Afropop and culture, is helping to lay the groundwork for the sounds of Cameroon to reach the world.
He is also working on an Album that will be out soon.
Follow Alino Alino on Social Media Via
Twitter: @iamalinoalino
* Facebook: @iamalinoalino
* Instagram: @iamalinoalino
For Bookings and Interviews
Contact: +27783393602
Email: alain4we2@yahoo.co.uk