Witty Minstrel Announces Release Date and Track List of New Project "The Untold African Story"
Witty Minstrel has announced the release date and track list of his debut project "The Untold African Story". The body of work by the Cameroonian singer is aimed at helping African American who are trying to trace their African roots. Witty decided to tell the untold stories with his sound.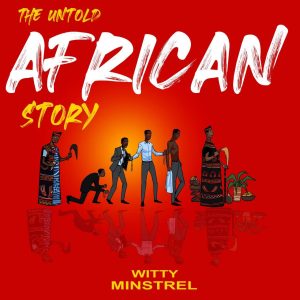 The 6 tracks and 2 bonus project "The Untold African Story" was executively produced by Witty Minstrel himself and boasts production credits from the likes of Dijay Karl, Dijay Cliff and Marc Eff.
The Untold African Story will be released on February 27th 2022. Witty Minstrel has today February 18th unveiled the track list.
Virgin Africa
 Generono Africa
Identify Theft.
 Viningah
Bye Bye Viningah
Reconnection.
          Bonus Tracks
7. Mami
8. One Africa