Hello dear 237Showbees, welcome to another what we call the 237ShowbizDirectorsSeason. This week, we bring to HD Film works very talented Unkle Chinois. He had a lot to say. This is how it went down.
237Showbiz: HD Filmworks' very own Unkle Chinois is what you are fondly called by friends and family and colleagues. Apparently it's a name used mostly when you are on set. However, we shall like to know who Unkle Chinois really is?
Akumbom Valery(Unkle Chinois): Honestly, I really don't like talking about myself but I realize it gets to a stage you can't hide anymore. Akumbom Valery is my name but popularly known as Unkle Chinois. Aka Proud Bamenda Pikin. I am a Media Consultant, Content Developer, Brand manager and Trained filmmaker. I have been in the industry since 2007 but actively present in the Cameroon scene since 2014
237Showbiz: When and how did you decide to become a man behind the cameras?
Our industry is always compared to that of the Nigerians. As someone who has worked in Nigeria for so many years with some very big talents in Nollywood, how can you compare the atmosphere there with that of the Cameroon entertainment industry as a whole?
Akumbom Valery(Unkle Chinois): Going behind the Camera was a dream, like most children I had a dream. I can't really figure out when exactly but let me skip the early stage to an event I remember vividly. When we were kids my parents will always ask what we wanted to do with our lives. I always replied saying "CINEASTRE" (French word of filmmaker) back then I didn't know the term filmmaker in English. It was an abomination and the word became an insult that was often used on me whenever I did something wrong. I harness the dream from childhood and protected it with my life.
In Form One while in boarding school CPC Bali, my "big" initiated me in the drama club.
When I actually left boarding school I went to a day school and what I did every morning when I left home for school was stop and clean a CINEMA hall before going to attend classes.
At the end of school hours I will come watch films, in some cases I won't attend classes just to watch films- I was not really fan of video clubs because of my dad, he will beat the hell outta me anytime he caught looking just the posters. I love the CINEMA and I was a part time worker in the cinema houses in my town at the age of 14. Unfortunately, all the cinemas have been closed down. SAD! It was really a burning desire I really wanted to accomplish growing up. I still dream of buying that same cinema and revive cinema in Cameroon.
Hmmm! I created the 1st drama club in Lycée Etoug-Ebe.
I was among the 1st to start writing scripts to be acted in MONDAY show for CRTV…BACK THEN
Comparing Nigeria and Cameroon entertainment industry. I will like to state here I'm not just into entertainment, I'm into the world of MOTION PICTURES PRODUCTION i.e. film, Documentaries, TV commercials, Reality TV shows, which are actually my specialities not forgetting music videos as well. So back to your question about entertainment. Nigeria is established and growing but the Cameroon entertainment industry is a virgin land, fast growing maybe the fastest growing in Arica. There are a lot of unexploited potentials in Cameroon. I mean a lot. Meaning we have more advantages because its dominated by younger generation but there is no platform put in place by the authority charged to harness this sector nor the youths. Everyone seems to be doing it on his/her own. An example is I organized shows during youth week in schools a concept "freestyle street Battle" I started in Nigeria with a friend.
In Nigeria the authority are more cooperative and provide all it takes meanwhile here even when I visit schools I am charged with a fee and the procedure is just to discourage any innovative idea. That is just 1 of thousands examples.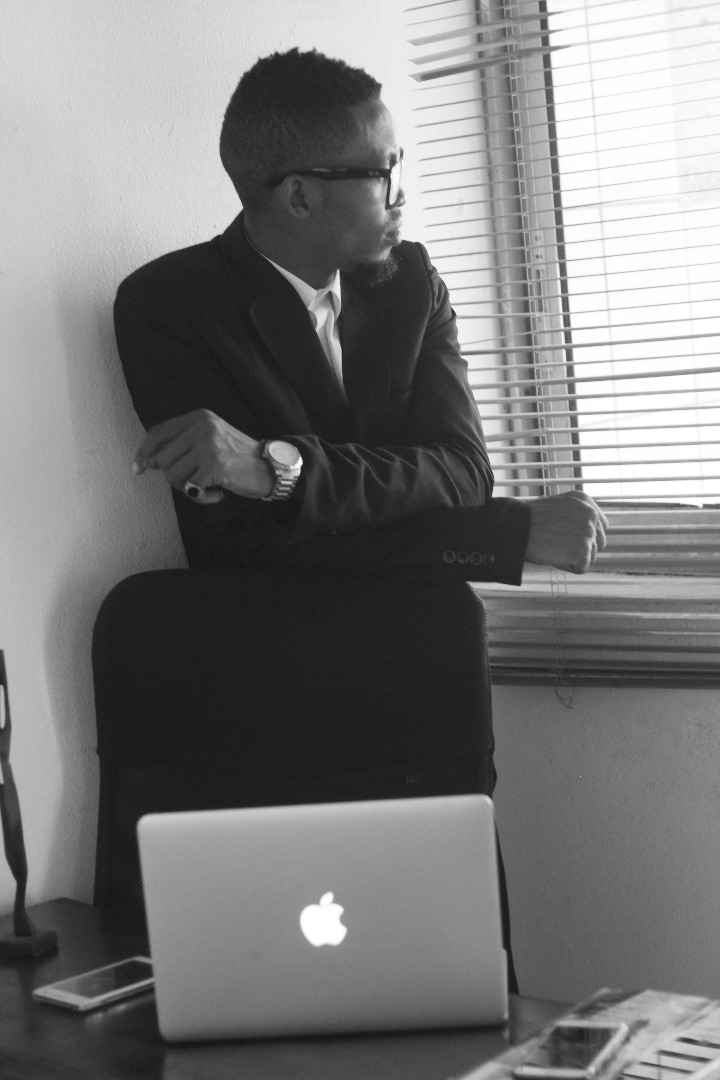 237Showbiz: What do you think about the #HoldHandsMovement
Akumbom Valery(Unkle Chinois): HOLDHANDS (laughs) I don't want to preach or put light on any fake doctrine. I like talking positivity whereby people can grab something.
HOLD HANDS is a good concept it doesn't matter who initiated it BUT it's irrelevant when it's not practiced. So Ikeep on laughing cause it sounds good to the ears.
Let me tell you something… hold hand is well practiced in Nigeria. Let me cite you some examples that took me.
My Boss had a contract to deliver 36 Documentaries within 3months, we tour all the states of Nigeria and during production we were editing. The final stage was in Lagos where all assembling and editing was to be done. We were close to deadline and a lot was left to be done, only 1 called almost all the editors in Lagos showed up to our hotel for almost 10 days with their laptops. Some like Clarence Peters who was not available sent 2 laptops, DJ Tee came through. It was a massive hold hands movement that surprised me and we delivered the project on time thanks to collective efforts of people from same corps, we call it "ESPIRIT DE CORPS"
That is just one instance. I can't reveal all here. In Cameroon, the hold hand exist no doubt but it's within a sphere. It's not a cultivated thing. Here is the right appellation is "man know man." Let me state here that while in film school that was the 1st thing we were cultivated to understand TEAMWORK & TEAM SPIRIT.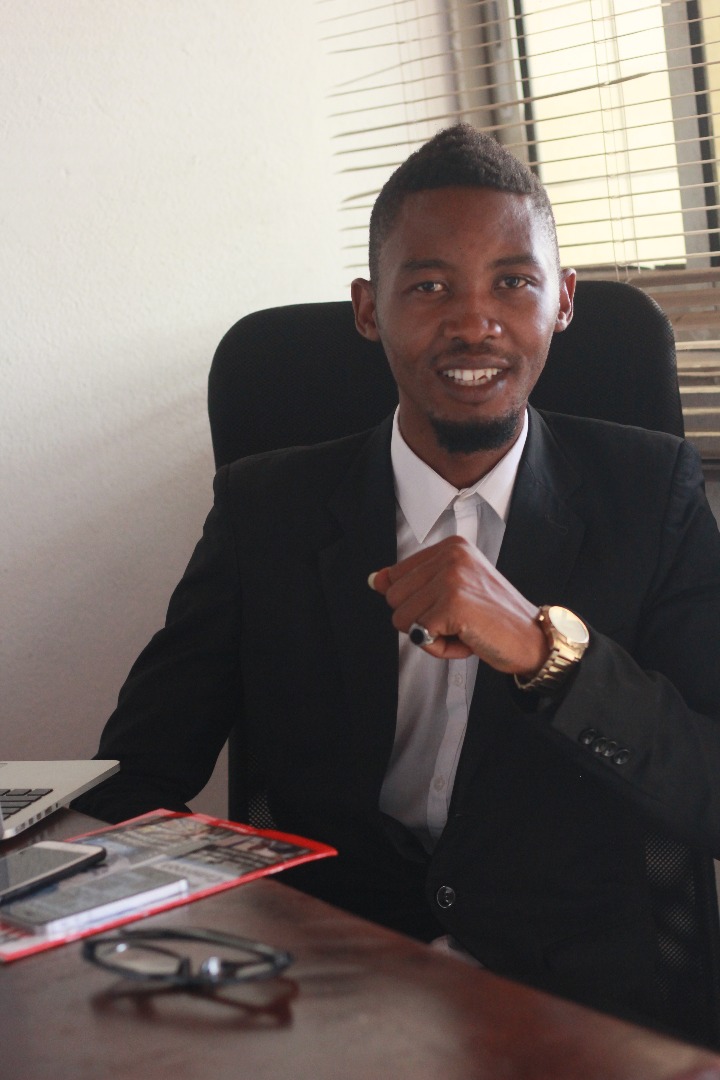 237Showbiz: It is worthy to note that Jovi's Don 4 Kwat was shot for only 75.000CFA. other videos go up to 1.000.000CFA. As an experienced director behind the scenes, what are those aspects that can take the cost of a music video to rise up to 5.000.000CFA?
Akumbom Valery(Unkle Chinois): Everything is negotiable. There is no debate on the price of production. Everything starts from concept, the more complex or complicated your concept is, the more budget definitely becomes high.You can't compare a video that needs a plane and car explosion to a video that you will be driving a bicycle in the street of Molyko. We take into consideration crew, equipment and logistics such as transport, welfare accommodation in cases you will be shooting out of town. In fact there is no debate. If anybody needs cheap video they should think cheap concept. That's all. Let me emphasis no idea is actually cheap. The execution can make the difference.
Let me reveal to you the videos from Cameroon I saw that motivated me to come back home and settle. They include, "Langa" shot by Adah Akenji, "Don for Kwat" shot by February 16, "Give me a sign" by Adrenaline. I had high hopes when I saw their works and after I discovered they had no formal training in filmmaking they earned my respect. SHOUT OUT to Cameroon Video directors. Talented guys with great potentials
237Showbiz: You recently shot the video Ngrimba for Blue Berry City's finest Kikoh, full of culture and tradition. What is the message you are trying to portray in those visuals?
Akumbom Valery(Unkle Chinois): NGRIMBA Yes! We shot NGRIMBA "we" because I don't work alone. I work with a team even if I do the directing it's thanks to my team. Well the message we are portraying behind Ngrimba is clear, simply breaking it down will take us a whole day but basically I was trying to sell our culture by telling our story our way by using specific locations, props and other elements. the masquerade, the throne, the bullets, the peace plant, the grandma, the hill top, the green tree among dry grass, the caved stools. Every element was planned to be there.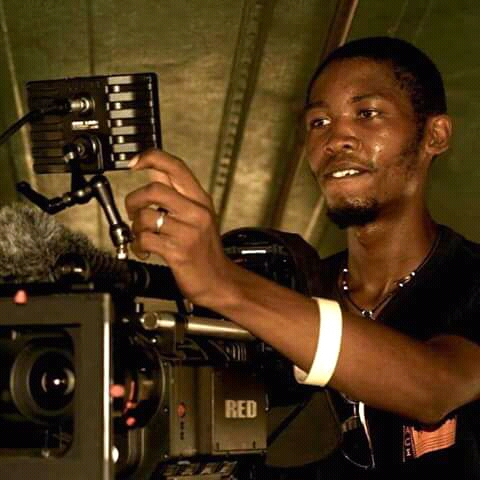 237Showbiz: Do you have any exciting projects that will be coming up you want to tell us about?
Akumbom Valery(Unkle Chinois): Mind blowing projects are on the way. All my projects are exciting because I am going into each project to face new challenges, make new mistakes and learn something new but above all do better than the previous job. It only gets better as we climb. So presently I am working on a lot of stuff. Private stuff for sure but you know it's slow because they are all self-sponsored that's why I travel a lot to neighbouring African countries where I offer my media consultancy services to get funds and finance most of my projects. I have a lot. Let's keep that for the future.
237Showbiz: The industry has a lot of obstacles, hate, greed and jealousy just to name a few. Many come in the open with a smile to resolve these issues but frown at the back. Do you have any disciplinary measures we can use to overcome these plagues?
Akumbom Valery(Unkle Chinois): Well, personally I don't see it like hate but greed rather which is part of human nature but I think all this comes in play with the human nature of winning all the time. It's a competitive world out there. Competition all the time but some individuals have to understand growth is mandatory and overtaking is allowed. So to overcome such attitude, "We" need associations to govern us. We need to come under an umbrella. Like football teams, who compete for trophies but are friends off the pitch. That's why you see after each match there is jersey exchange. In some cases a team will buy a player from a rival team. It comes with maturity and we are not yet mature to organize ourselves. I think the time is now.
237Showbiz: Your best music video of 2017?
My best music videos of 2017? "Hmmm" well you will have to list so that I choose (laughs) I have a lot of good visuals from 2017
–Everything directed by By Adah Akenji
-Mangosi By Sharmak
-Deposer By HD filmworks
237Showbiz: What are your views on the category for Best Music Video for the Urban Jamz Awards?
Best music videos Urban Jamz Awards 2018? My views! Well the nominees all deserve to win. Unfortunately, there can be only one winner.
237Showbiz: Do you have a platform whereby young aspiring video directors are trained? If yes, what is the fee for training?
Akumbom Valery(Unkle Chinois): I used to train directors, Cameramen, video editors to form a team around me but due to their unavailability based on their study timetable when projects came up I had to stop but I am working on a new platform that will be revealed in the nearest future to train young and aspiring filmmakers.
237Showbiz: Upcoming artistes are fond of complaining that video directors charge up to 1.000.000CFA for a video shoot. Why do you charge that high?
Akumbom Valery(Unkle Chinois): Every video director has the right to charge what they are comfortable with. It starts from the relationship the client and the director have in common. Like I earlier said it all starts from concept. Even If the director is your friend, there are certain things that can't be done in some instances. However, music video directors should be able to identify talents with bright futures and help if they can. A typical example is DJ Tee who shot most of Olamide's videos when he just began his career. Why am I going far? I learnt Shamark did Stanley Enow's Hein Pere practically free. I can also understand why some won't help cause an underground artist will get the international spotlight and start disrespecting the people who stood by him when no one was there. However, it's a personal choice and decision to help someone or not, nobody has ever been arrested for not helping but many people have benefits from helping. It's just a personal choice to help if you really want to help.
237Showbiz: One advice you have for fans, artistes, actors and film makers in the Cameroonian entertainment industry?
Akumbom Valery(Unkle Chinois): My last words will be; "You all need to Believe in yourselves! Remain true to yourselves! Be ready to bend your rules when you get into a circle with new rules, don't be rigid, be flexible to change towards a positive direction. To grow you must be ready for challenges, mistakes and use each failure as springboard to bounce back and to be a champion you must understand everything is competition. To break records you must compete because the records were set by others. This doesn't make you enemies. In every game only one team can be champion but the moment you are recognize you automatically become a winner. So everybody can be a winner but only 1 champion at a time.
237Showbiz: That was all we could wrap up for you on our interview slot (Director Series) thanks for granting our request and we are grateful to be part of your career journey. We love you and what you do here at 237Showbiz.com.
Akumbom Valery(Unkle Chinois): Thank You 237showbiz. Sorry due to time I couldn't reveal some stuff but in the future we shall have a lengthy chat. I feel so honoured to be invited to share my small experience. God continually bless you.
237Showbiz: Our pleasure. Thank you!
Interviewed by
Victor Kange
(#NaTengiYesu)