Last weekend on the 237Showbiz Facebook LIVE session, our guest artiste was Cameroonian superstar LOCKO who honored our invitation to spend time with the 237Showbees and his fans. Although the session wasn't long enough, some questions made it worthy to watch. One of the many questions asked was who are his favorite Cameroonian artistes and why? Without any hesitation, he responded saying Charlotte Dipanda and that her vocals are just amazing. That's for the female part. In the side of his favorite male artistes, although he was confused between Blaise B and Mr. Leo, he ended up picking Blaise B and told the viewers watching the live that Blaise B is one of those singers with extraterrestrial vocals and he added that fans can't really hear Blaise B's vocals fully because he hasn't dropped that magical song where he gets to use all the blessed vocals he's got.
Another question posed was his vision for his new record label Yema Productions. The Sawa Romance crooner told the fans his label is coming up strong and they are out to produce the kind of sound which hasn't been heard before. At the moment, he has signed a group called "One 237". The group which happens to be a group of two friends Blurr and Max who have been in friendship for 5 years today had to find a bond which brought them together through music and they decided to become ONE!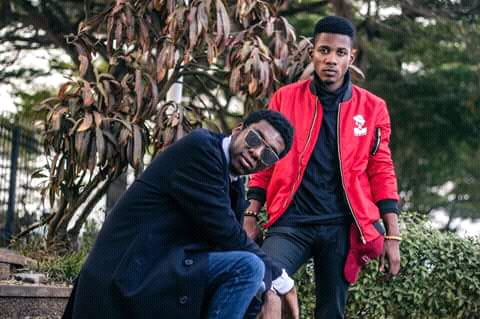 The Yema Productions boss also revealed that he will be signing three more any time soon.
You can watch the LIVE video on 237Showbiz Official Facebook page and hear more from the horse's mouth.
Victor Kange
(#NaTengiYesu)