Cameroon Football Legend Roger Milla Demands The Japoma's Stadium To Be Renamed After Him!
During a press conference in the Japoma Stadium yesterday, October 17th, 2021 Cameroon Football Legend Roger Milla talked about his wish for the Japoma Stadium to be renamed after him before the Upcoming AFCON 2021 begins.
The Former Striker was part of a delegation of Football Icons and Government Officials who are doing a stadium tour in Cameroon to evaluate the conditions of these stadiums before the AFCON.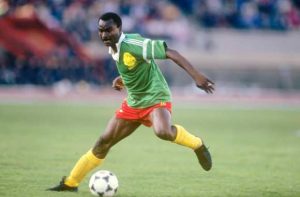 It was during this tour that Mr Milla decided to express his desire of the stadium being named after him .
Do you think Roger Milla's past glories give him such an honour? It's not a secret that our football is known World wide thanks to his talent back in 90s. Would be a reasonable move to rename the Japoma Stadium to the Roger Milla Stadium ?
Share your thoughts about this below