Cameroonian rapper MC Neillex whom many got to know after he bravely wrote an open letter and posted it online to New Bell Music boss Jovi LeMonstre finally drops another mind blowing hip hop track which seems to be his Bet Cypher Kamer series, Reanimation Volume 1.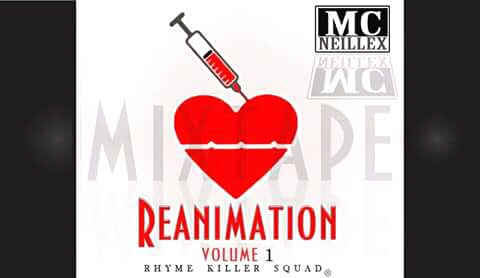 This is actually the first song from the Killer Instincts Mixtape Album. Just as the description goes, Killer Instincts Mixtape, we personally do not think there are any rappers alive since its published on the 31st of May 2018. The shots from this "weapon track" seemed to have taken other rappers by surprise. These rappers are so knocked out to the extent whereby their own fans think it's even too late to resuscitate. Bars on bars, the rhymes look like a prison. We decided to brief you on some of the lines used on this track. Whiles some came with a desert eagle, others popped out from a 9MM
"Honestly I think you gonna be better with Makossa"
"This is Hip Hop what you doing is not closer"
"The game is full of bitch ass rappers wearing diapers"
"No record label own me I say what I think"
"If you think you better than me my nigga show me"
"I did it all alone I don't need bloggers to hype me"
Well that's what we're actually doing right now, hyping you.
"Some rappers wack so their swag trynna compensate"
These are a few lines and shots fired to every rapper and hip hop artiste.
Listen to the full track and let us know if your favorite rapper was touched in any category! Damn this is HIP HOP!
Victor Kange
(#NaTengiYesu)