Stevens Music's hit maker Daphne AKA Miss Calée as she's fondly called is one of those Cameroonian urban artistes who worked their way very hard to the top. With many hit singles to her name that speak for her, fans are beginning to wonder why her taste and fashion sense doesn't reflect the her relate with her music most especially the costumes she uses for shows and live performances.
Fans descended on her lately after pictures of her performance in Mixx Night Club surfaced the internet. While some criticized the black "see through" outfit she was putting on and described it to be a Black Panther character wearing a fishing net, others went as far as saying she dressed like someone fighting mosquito crimes.
.
If you've noticed, Daphne's outfits for every performance always calls upon negativity towards her. Earlier this year, it was a photo of an up skirt that emerged over the internet an her panties were trending more than her performance. This was really embarrassing on her part.
I think her label needs to look into her dressing style, both on the red carpet and performances. If her stylist isn't doing a better job, she should get another. We believe she's one of our music queens if not already the definitely in the making. I wonder how she could hang out with Numerica and didn't get to learn a thing or two about style.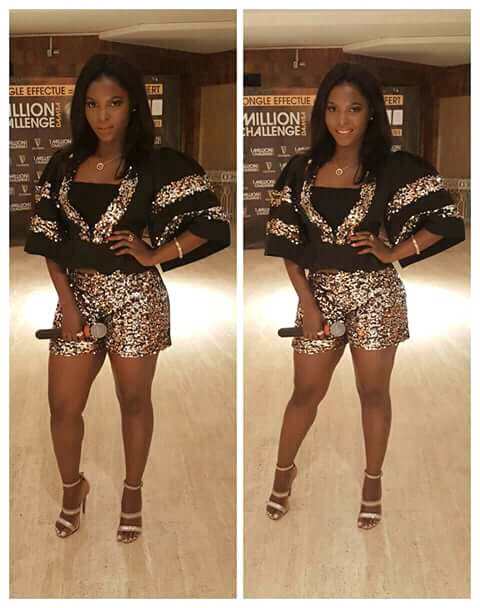 Let's hear from you guys, do you think she needs help with her wardrobe choices? Tell us in the comment box.
Victor Kange
(#NaTengiYesu)