Singer Libianca and her hit single "People" is currently breaking charts and setting new records every single minute for both Cameroon and Africa. People is currently going only one way, UP! As far as the numbers are concerned. After celebrating and rounding up the year 2022 with a record breaking of 4 Million+ streams on Apple Music, 5 Million+ streams on Spotify and over 547.000 videos on TikTok barely a month after its official release the singer of Cameroon descent is the first Cameroonian artiste to feature in the Billboard U.S. Afrobeats Songs Chart. People debuted number 9 alongside Burna Boy, Wizkid and Rema.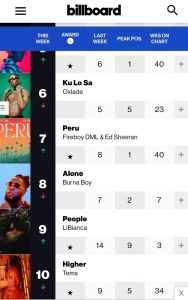 Coming up, Libianca has a couple of singles in her music bank release over the years such as "Level" released in 2019, "My Place" and "Revenge" released in the year 2020, "Thank You", "Everything I Wanted" and 'Special Lovin' for 2021 thereafter came the bomb, "People" and another single entitled "Woman" in 2022.
Prior to her hit single tagged "People", Libianca was known for participating in singing reality show The Voice Season 21 on NBC. The show was coached by John Legend, Ariana Grande, Kelly Clarkson and Blake Shelton. Unfortunately, Libianca was eliminated after getting the least number of audience votes on her team.
She was one of the eight contestants eliminate after the first live episodes of season 21 but went ahead to release one of the biggest songs the following year. The song has become so big it caught the attention of American R&B sensation Chris Brown who took to his Instagram story to share the song with the caption "This song speaks volumes to me! <3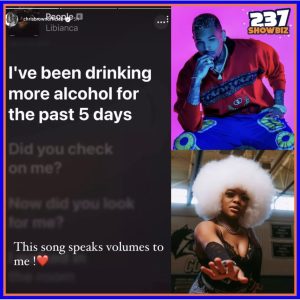 Speaking of personal, Libianca is an American singer, songwriter and performer born in St. Paul Minnesota in the United States of America in 2001. At the age of 4, she moved to Cameroon with her siblings and her mother while her father stayed back in the twin cities to work. Libianca grew up in a musical environment.  She was inspired by her babysitter who would sing to her during her childhood. Growing up, she wanted nothing else but the ability to have a dulcet voice like her sitter's. She wrote her first song at the age of 10 and returned to United States at 13 where she currently works as a mixing engineer, songwriter and creative director. December 6 2022, she unveiled the song that changed her life.