An in-depth review about life as a whole will leave you with the observation that it's a narrow bridge of good and bad and life experiences in generally center around these two. The artists puts together a series of unanswered questions, wishes, desires, experiences and circumstances under the themes of LOVE & WAR and a period of his life inspired this.
His debut project dubbed LOVE & WAR made up of 14 tracks is a story retold a reservoir for life changing messages embedded within and a series of untold tales that serve as map to guide the present and hope for the future. It's a well-rounded album, from fast pace, catchy and heavy rockers. Each song possessing its intrinsic merit very close to the heart, releasing a fury of a myriad of emotions all along the set list, making the sounds diverse and inspiring within the universe it was created for.
LOVI LOVI
Produced by TeddyBeatz, Mixed and Mastered by Dijay Karl
Lovi Lovi in Cameroon patois means "My Love". It has the beautiful melodies of acoustic guitars and an overwhelming melody. The song is dominated by a guitar-led sound, which fused perfectly into Tzy Panchak's sensational voice and clearly showing off his vocal strength. The tune harmoniously flows into drum patterns in intervals, in a very captivating lyric of the songwriter serenading his lover with mind blowing expressions and love confessions. It spurs themes of romance, drama, entertainment, emotions and suspense which depicts the love atmosphere in its entirety.
PATIENT DOG
Produced by Aztrumental
This is a glimpse of the survival battle in a cruel world, remaining steadfast despite the hardship there's always a light at the end of the tunnel. It drifts away from the popular opinion patient dog eats the fattest bone rather wishing for the fattest meat. It's a tune that breathes motivation, hope, endurance and bracing yourself in overcoming constant life unending hassles. It's melodious and serves the purpose of your dancing pleasure and equally conveys a message effortlessly.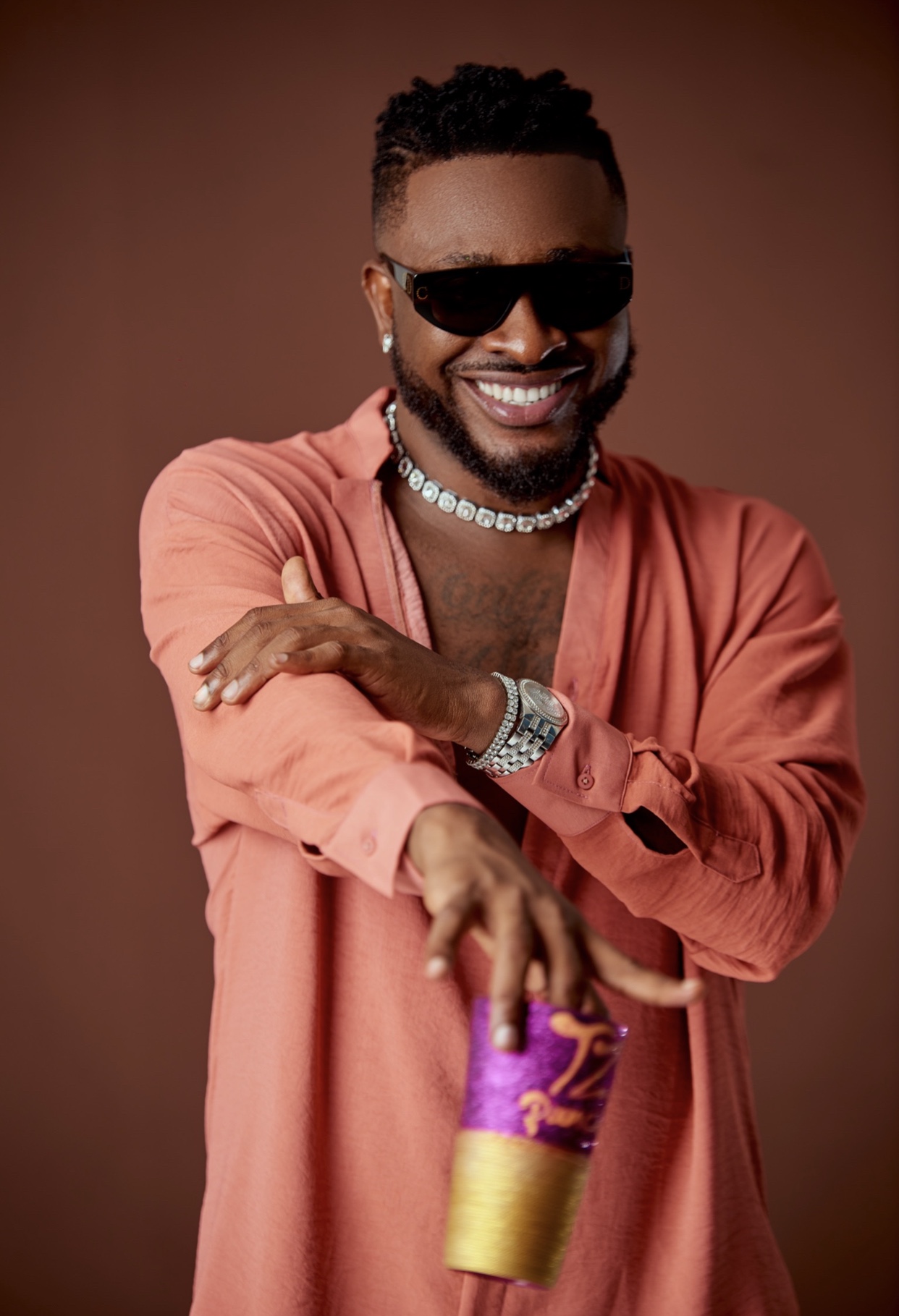 LOVE SHIP ft JUBAI & KHORUZ
Produced by Wavelez OTT
Semi slow tempo Afropop vibe resting on a love theme, the artist longs for a long lasting love affair away from the regular temptations of cheating hoping the love ship stays floating despite the turbulence and high tides. The instrumentation is less imposing , a combination of bass guitar tangy notes, brass B flat trumpet pitch resounding in backup sound within intervals and mellow piano sound. The beats of the song is in perfect harmony with the vocals and various tones employed, the lyrics cut across the use of pidgin English and English Language.
4 EYES
Mixed Mastered by Wavelez OTT & Abztrumental
A danceable tune with a lot messages embedded within, a piece soliciting God's divine intervention for protection and foresight in separating the real from the fake, praying for the grace to detect an enemy from a friend. The artist once again exercises his lyrical prowess through very catchy verses and relatable African life idioms that cut across the contemporary society and gives more meaning to the myth of foresight.
LOVE&WAR
Produced by TeddyBeatz, Mixed and Mastered by Dj Kessy.
Love&War carries the central message and theme behind the entire project, the pieces put together to form masterpieces cutting across life and its good and bad side indiscriminately. But this track is particularly dedicated to a lover with the promise of an endless LOVE regardless of what the future holds, thick or thin, bitter or sweet, love will always prevail in its truest form. It has an agreeing danceable tempo, melodious and perfect play of words between the pidgin English, English and French language.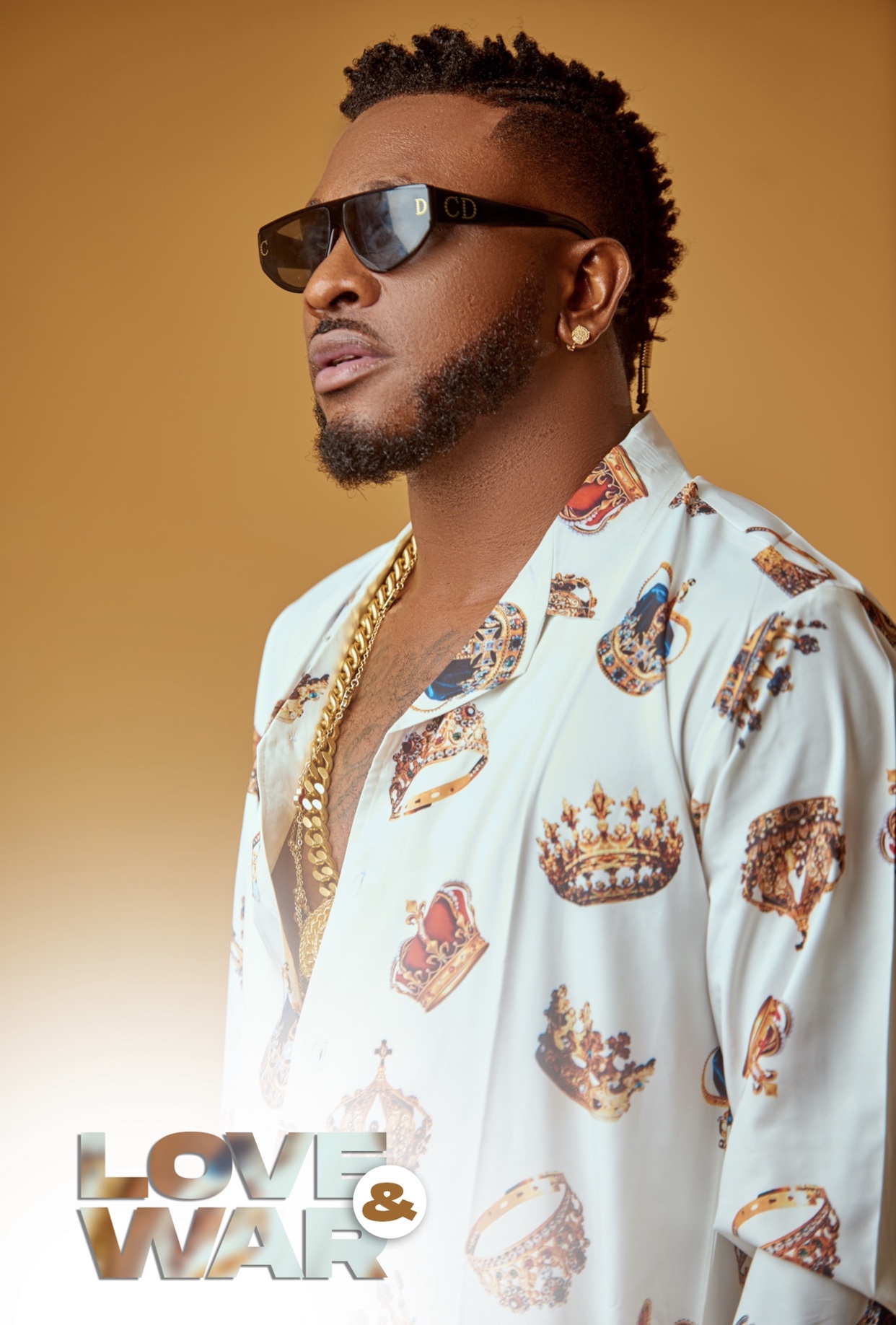 TROP AVANCÉ ft Dr SID & KHORUZ
Produced by J Beatz, Mixed and Mastered by Abztrumental
Trop Avancé depicts a success story celebrated in melodies. It's an afro beat vibe with unique drum patterns and rhythm. This piece conveys the message of believing in yourself inspite of the hassles of life. Khoruz with his electrifying vocals delivers a very lively verse on a high pitch and also features Nigerian Afropop music sensation Dr. Sid who dishes out a verse of meaningful yet melodious rhyming couplets. The song makes use of pidgin English and French.
CUCUMBER
Produced by IVO
Cucumber is the kind of Afro-fusion song you pay attention to the lyrics, and remain hooked to the groove and sound. A second listen will immediately bring a feeling of nostalgia sure many can relate to. It makes use of metaphors, and employing those set of lyrics which unearths another angle to his love songs.
2 KINGS ft LONGUE LONGUE
Produced by Wavelezz OTT, Mixed and Mastered by DJ Kessy.
Two kings yet another track that evidently serves two music communities and goes further to equally serve two music eras, the old and new school as he invites Longue Longue on this piece. This song comes to remind the world everyone is unique and it's okay to be a king in your self-created Kingdom. This track conveys a message of knowing your role, value and assuming it unapologetically. It progresses on an Afro-fusion vibe with heavy influence of bass guitar.
ALL OVER ME
Produced by Stickz, Mixed and Mastered by Abztrumental
All Over Me is a love song which expresses and stresses on true love, the chorus and pre-chorus narrates a perfect love coherent story as each successfully succeeds the other. The heartwarming, catchy and very interesting melody remains enticing to the ears. The song is predominantly delivered in English fused with pidgin with the appealing vocals of the artist. Major instruments used to compose this are the mellow piano and guitar.
GRACE ft VANCY
Produced Wavelezz OTT & Abztrumetal
Grace is an Afro pop song inspired by life as a whole, we hope for success and long life but do we hope for grace? A theme which reminds mortals of the emptiness of life without that divine favor or GRACE. It delivers on a more soothing tempo that agrees with a celebration mood complemented with a few rap verses; Tzy Panchak projects another side of his artistry and versatility and Vancy debuts her music career on this song official as a singer without any minor or major appearances anywhere musically related. The chorus is quite catchy and can be easily memorized.
WELLYSANE ft ZINNIA
Mixed and Mastered by Abztrumental
A love piece WELLYSANE a name from the Bantu Ethic group precisely Bakweri, South West Region of Cameroon. The song expresses love in its purest of state and opens with the echoing sound of the music instrument called "mbira" designed to emit African rhythms. The track is sung in a typical pidgin English as it fusses well with the artist's soulful voice and a slow-paced melody equally dominated by the bass guitar and piano. Love goes beyond what the eyes meet, and what the heart feels. It's simply beautiful in its entirety.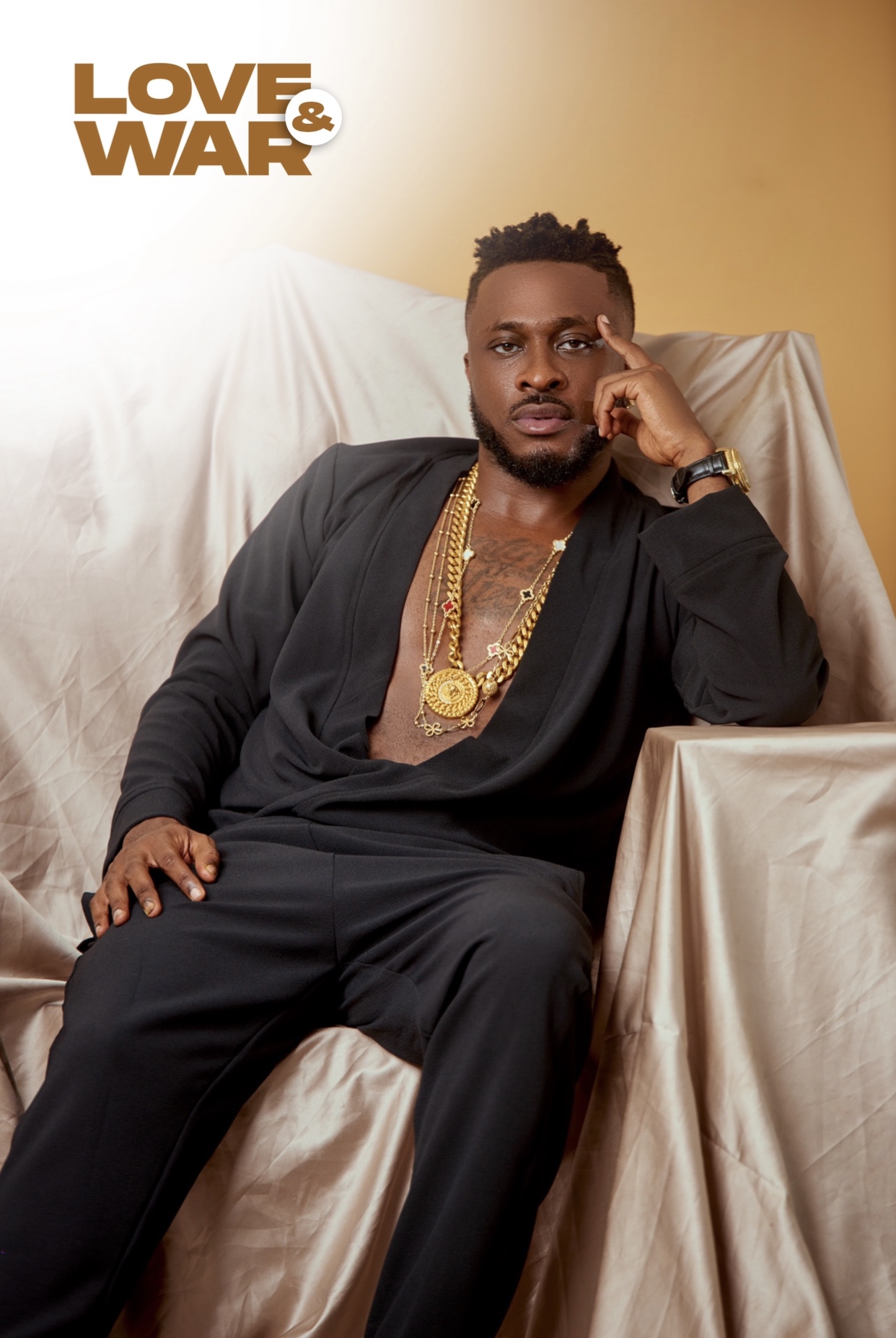 WOLOMBO ft VEGAH & RECKY DASHA & OKUNOL & CHINDO & MARNICK
Produced by Slimbeatz.
Wolombo is a collective song with a High Life vibe which features a handful of the new wave of artists especially rappers. This tracks talks about the life of an average youth faced with constant setbacks and matched with survival instincts. Tzy Panchak doesn't only use this as piece to convey a message for hope, perseverance and endurance, this piece also serve as a platform for younger talents to get a spotlight. Wolombo could be you, it could me, it is anything that makes life generally unfair and sober but only you can save you.
HELLO BB ft BIG G BABA & CLEO GRAE & TARON X
Produced by Eno On The Trck.
Hello Baby just like the title suggests, cuts across a similar high tempo of Afro beats and Highlife music. The instrumentation is more imposing and relates more to the contemporary street life and lust of women with naturally alluring and curvy body built. This one serves the sole purpose of entertainment as it makes use of witty language in raw but more subtle approach which sparks off shades of dark lust desires which might graduate to love more or less. The choices of words which build up the lyrics are mostly identifiable to a more youthful audience.
CLAIM RELATIONSHIP ft FUL
produced by DJ Kessy
Claim Relationship has sprinkles of the salsa vibe and fast tempo rhumba, it musically serves two communities that are the French and English communities, and the message conveyed here is direct: how fame and success brings about people who never stood by you when you were at rock bottom. The pitch fluctuates from high to low making it enticing and inviting the listener to stay glued till the end on a slippery solo guitar.