Cameroonian actor and filmmaker Ngwefuni Max of Ngwefuni Media Productions' latest movie "IF ONLY" will see the screen for the first time at Canal Olympia, Douala on December 9th 2022.
The movie IF Only is a story about a husband named Desmond who is having a hard time with his wife Janet who contracted HIV/AIDS and is accusing him of being the carrier and got her infected, leaving the entire family in a big mess.
Jeff, a husband and father of one on the other hand fights with his wife Vera on a daily basis as she has refused to take responsibility as a wife and mother but rather chooses to be more focused on her career as a nurse. Their daughter is emotionally traumatized by the domestic violence going on in the family.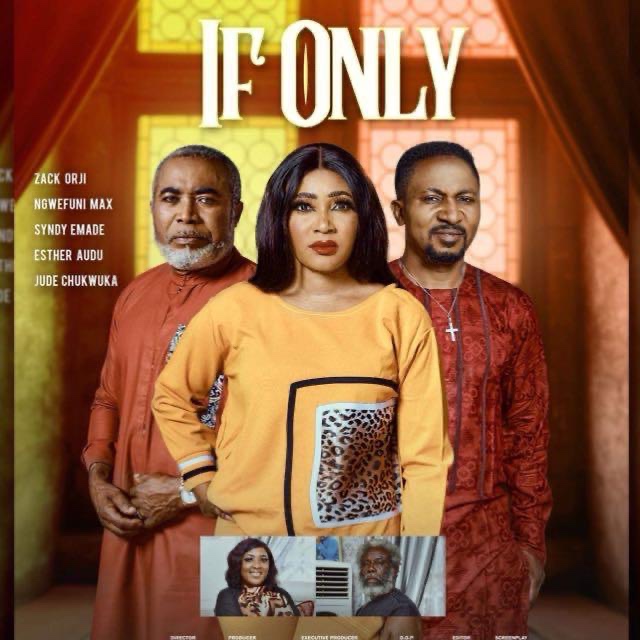 The movie stars Cameroon's Syndy Emade, Ngwefuni Max and Nigeria's Zack Orji, Esther Audu and Jude Chukwuka.
Other actors include Oby Titus, Yannick Davidson and Big Brother Naija's Trikytee (Timmy Sinclair)
The movie was written and Screen-played by Yannick Davidson. Executive Production credits go to Ngwefuni Max of Ngwefuni Media Productions.
For more information on the movie premier, tickets prices and access to private after party, see flyer below;