House music is a genre of electronic dance music created by club DJs andmusic producers in Chicago in the early 1980s.
Chinjong x Chinjong, a combination of a DJ and a Producer fell in love with this genre of music and are paving its way and at the same time penetrating the industry with their sound. Their collaboration with Alpha Better Records singer Mr. Leo gave them a big push which helped broaden the minds of music lovers who couldn't find the words to describe or explain the kind of music they do. 237Showbiz decided to reach out to the talented duo and we had to gist about a lot. Below is how it went down with Ch!njong x Ch!njong
@237Showbiz: Chinjong X Chinjong a duo of DJs bringing in a new flare in the Cameroonian music industry. Can you guys tell us who Chinjong X Chinjong are?
Well Ch!njong x Ch!njong isn't just a DJ duo. We're House music artists composed of a DJ(Tracey) and a producer(Lonie)
@237Showbiz: How did you both come up with the name Ch!njong x Ch!njong" some people who got to know you guys through the Shayo song said it sounded Chinese!
– Chinjong happens to be our last name. Since we wanted our name to be as authentic as possible we decided to maintain it. Its actually a Bamileke name.
@237Showbiz: We've seen groups of dancers, singers and comedians before, how did both Chinjong X Chinjong siblings decide to become DJs? What spearheaded the passion?
-We fell in love with Electronic/ House music at the same time and we decided to merge our talents and create something beautiful and unique.
@237Showbiz: You are said to play EDM music, can you expatiate more on this and how different it is to other music genres?
-Electronic Dance Music or EDM is a broad range of percussive electronic music genres which includes AfroHouse, Progressive House,Trance,Dubstep,Techno to name a few. EDM differentiates it self from other genres in many ways, first of songs that fall under the electronic umbrella do not necessarily have vocals, electronic music producers are the performers. You don't necessarily have to be a vocalist to be an artist.
@237Showbiz: Your kind of music is still new in Cameroon and in some parts of Africa. How then do you carry out gigs and spin your discs for people to move their bodies?
-Its certainly not been an easy task. But we've come across a few people who know about house music and have the resources to put together parties strictly for House heads. You powerscan say we're forming a small electronic music community.
@237Showbiz: Your amazing collaboration with Alpha Better Records singer Mr. Leo has received a lot of accolades ever since it dropped. Kindly tell us how the collaboration erupted.
-We sent the beat to Mr Leo on WhatsApp , few days later we caught him at the Alpha Better Records studio and he composed and recorded on the spot. Mr. Leo has always been someone we wanted to work with.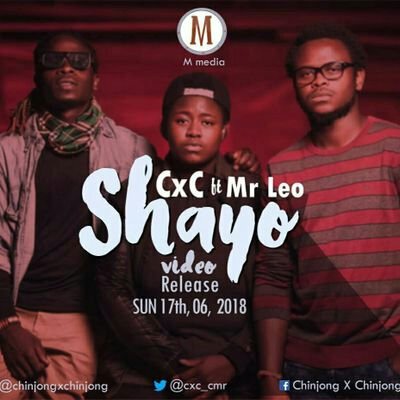 @237Showbiz: Days after Shayo was released, an upcoming artiste by name King Kum was claiming the title Shayo was stole. How did you guys react to this given that Shayo seems to have no meaning?
-Lol, a title is just a title. Are we now claiming ownership over words? And Shayo does have a meaning.
@237Showbiz: Can Chinjong X Chinjong give us a brief rundown of their normal day?
-We'll meet at Lonie's , bounce around a couple of ideas . Make music , play around with the controller. And the day usually ends with Booster. Thats mandatory.
@237Showbiz: Your Shayo collaboration must have gotten appreciation from other Cameroonian artistes. Who else will you love to work with if they should approach your style of music?
–Salatiel, Daphne , Locko ….probably cook up some tribal Bami stuff with Boy Tag. At this point we want to work with anyone who shares the vision.
@237Showbiz: What are your future plans and projects? Should we expect more like an album with a dozen of Cameroonian talents in it?
-More shows and parties, more music and you should definitely expect more Collaborations with Cameroonian artists. Currently working on a lot of things we can't share just yet.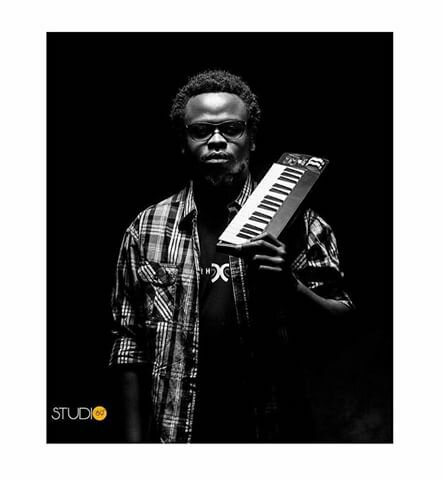 @237Showbiz: Envy, hate, jealousy, greed, division are examples of the few plaques hindering the growth of the infant Cameroonian music industry. How can we overcome these ills?
-We think if we could all just focus on making good music , respecting each other's craft and lifting each other as often as we can our industry would see sufficient growth.
@237Showbiz: What are the difficulties you face in the industry as DJs and at the same time producers?
-Our difficulties don't necessarily stem from the fact that we produce and DJ but rather from the genre of music we chose to make. Alot of people can't relate, most don't even know what its about. Trying to make House music a well known genre in Cameroon has been a great challenge.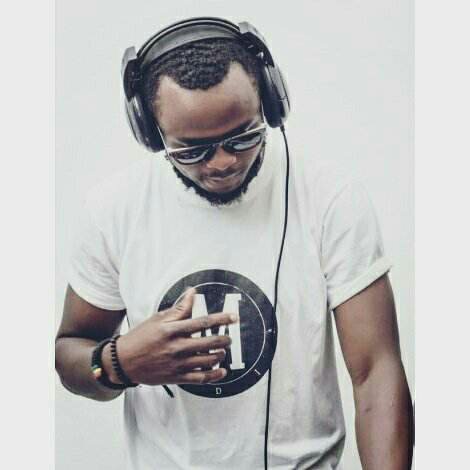 @237Showbiz: Where do you see yourself in 5 years as DJs and producers?
–Coachella, ultra Miami, EDC Las Vegas, having residencies in Ibiza during the summer, topping electronic music charts. Most importantly we hope to have inspired a lot of young Cameroonians to be a part of the Electronic music scene.
@237Showbiz: If you had super powers that could change one thing in the music industry, what will you like to change and why? Be it mentally or physically!
-That would be to make the music consumers in Cameroon to be more receptive and open minded.
@237Showbiz: Where does your inspiration comes from? Do you guys have any role models or mentors?
-Our Inspiration comes from any and everywhere. Sometimes we inspire each other, listening to new music is always a great way to get inspiration. We have artists we look up to from Black Coffee to Swedish House Mafia, the list is long.
@237Showbiz: We're grateful you let us share a moment in the journey of your careers. Thanks for honouring our IV and hope to have you guys some other time maybe for a LIVE session so our followers get a taste of how your sound is.
-Thanks for having us. And we'll love to share our music with your followers.
CxC.
Follow CxC on all social media platforms.
Twitter: @cxc_cmr
IG: @chinjongxchinjong
Facebook: @Chinjong X Chinjong
Twitter: @cxc_cmr
IG: @chinjongxchinjong
Interviewed by
Victor Kange
(#NaTengiYesu)