Welcome to #237ShowbizDirectorsSeason whereby we shall be taking turns with Cameroon's finest Music Video Directors. To kick start our season, we are opportune to present to you Luxurious Visuals very talented Merlin Caren. Sitting tête a tête, this was how it went down.
237Showbiz: Merlin Caren, many fans and followers only know you to be one of Cameroon's talented music video directors. However I think there's more you need to tell us. Who is Merlin Caren?
Yes that's pretty true my biological names are KUE MERLIN CAREN I am 100% Bamileke I started ShowBiz as a dancer later a rapper/singer and today I am a video director I started ShowBiz professionally in 2005 I was once the best dancer in southwest for 3 consecutive years won Canal 2 DANCE FLOOR CHALLENGE in the year 2007 then later I traveled to Lagos Nigeria I danced along side with award winning dancer KAFFY, danced with WANDE COAL, NAETO C and some more Nigerian artistes I have once been a FANTA AMBASSADOR in Nigeria been on MTV BASE BIG FRIDAY SHOW with basket mouth featured on MTV BASE SHUGA MOVIE with ICE PRINCE, IYANYA and TIWA SAVAGE which was on BET and MTV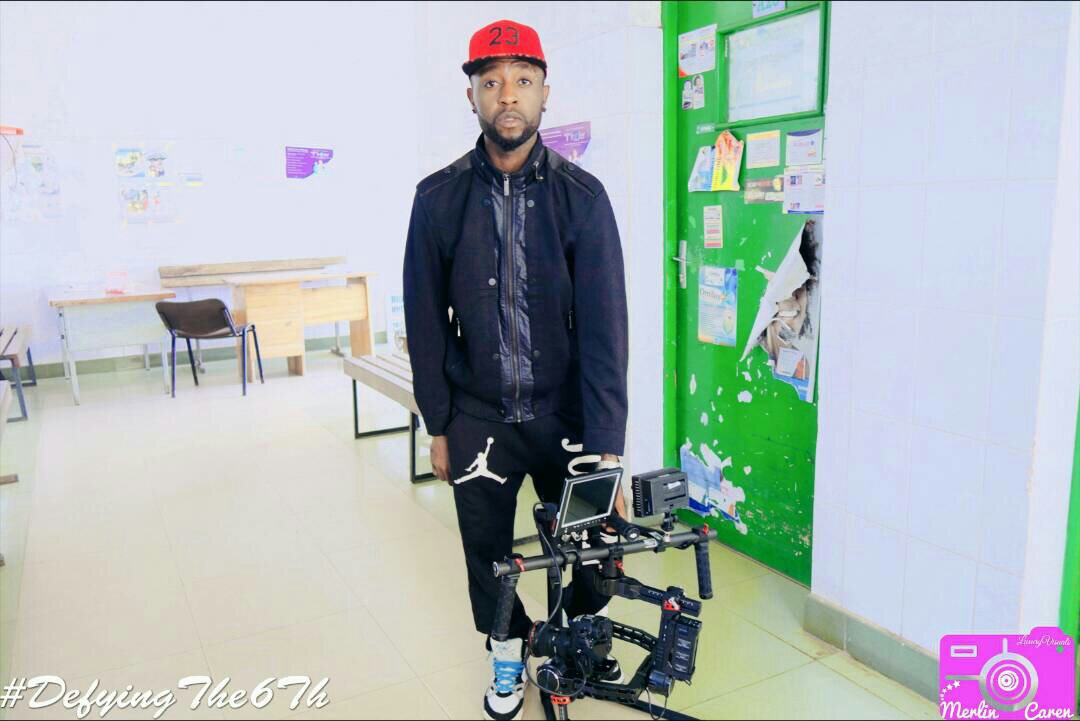 237Showbiz: How and when did you decide to take up the passion for moving pictures?
I started moving pictures in 2017 professionally meanwhile I have been doing online studies for the past 4 years I never went to a professional school to learn what I know how to do today YouTube is my best friend.
237Showbiz: Apart from undergoing training in cinematography, it seems possible one can become a self trained director, filmmaker and cinematographer. How slim are the chances?
Well I am an example I was self thought just by watching videos online and following the basic steps.
237Showbiz: You've shot music videos for so many artistes, both established and upcoming. What are the different challenges you face when it comes to these two different categories of artistes?
Honesty I love this question ok working with an established artiste gives you alot of room for creativity simply bcos the budget is not limited you can think anything and the budget will make it happen even though they mostly want to do "over sabi" which might end up spoiling the whole show because you will do a setup which as a cinematographer you know it will be great but the established artiste will tell you to change everything just because in their eyes it doesn't look good not knowing in the eyes of the camera which is the lense things look a whole lot different than what your eyes can actually see meanwhile with an upcoming artiste your creativity is extremely limited due to the lack of resources and budget to produce the music video.
2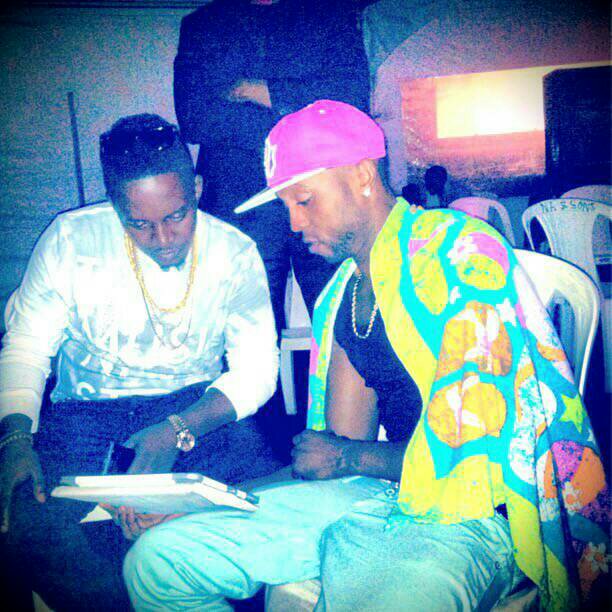 Merlin Caren & MI Abaga
37Showbiz: Are you part of the famous #HoldHandsMovement clique? What do you think about it?
I am not part of the #HoldHandsMovement but I love the initiative big guns like Nkeng Stephens is doing to support the aspiring and upcoming video directors
237Showbiz: At a point in time, upcoming artistes became fed up with the famous 1.000.000CFA price tag for music videos. What was your take on this? Do you also shoot for a million francs?
Ok my take in this is that you will shout and get mad at other directors when you don't really know what's involve
1.000,000 frs can't even buy a professional DSLR camera like the CANON 5D mark 4 is worth 1.980,000 frs which is almost 2 million frs talk less of the lenses the gimbal and accessories they should go and price a PHANTOM 4 Pro Drone I don't shoot up to 1 million because I am still growing for now I shoot as low as 4 hundred thousand frs because I admit I am not there yet but trust me when I will be up there like ADRENALYNE, NKENG STEPHENS, SKY STAR, ADAH AKENJI, NS PICTURES, FEBRUARY 16, and SHAMAK I will charge the same amount because this guys have worked so hard to put Cameroon on the map
237Showbiz: Your favorite Cameroonian music video of 2017?
My favorite music video of the year 2017 was "GORDON – Jaloux " Directed by your favorite boy MERLIN CAREN #LuxuriousVisuals
237Showbiz: Shooting, Directing and photography are your main projects you are known for, are there any other projects in the pipeline? I once read from you months back, you were about to do a dance movie in Buea South West Region of Cameroon and someone else drove passed you and stole the project?
Yeah I have a lot on the table I want to go into movies and as for the DANCE MOVIE I had to hold back till the guys in Buea who stole my idea and they are now rushing to do a dance movie are done because my story is unique and will embark on it once the coast is clear and I will make all dancers proud with an amazing script, directing and concepts.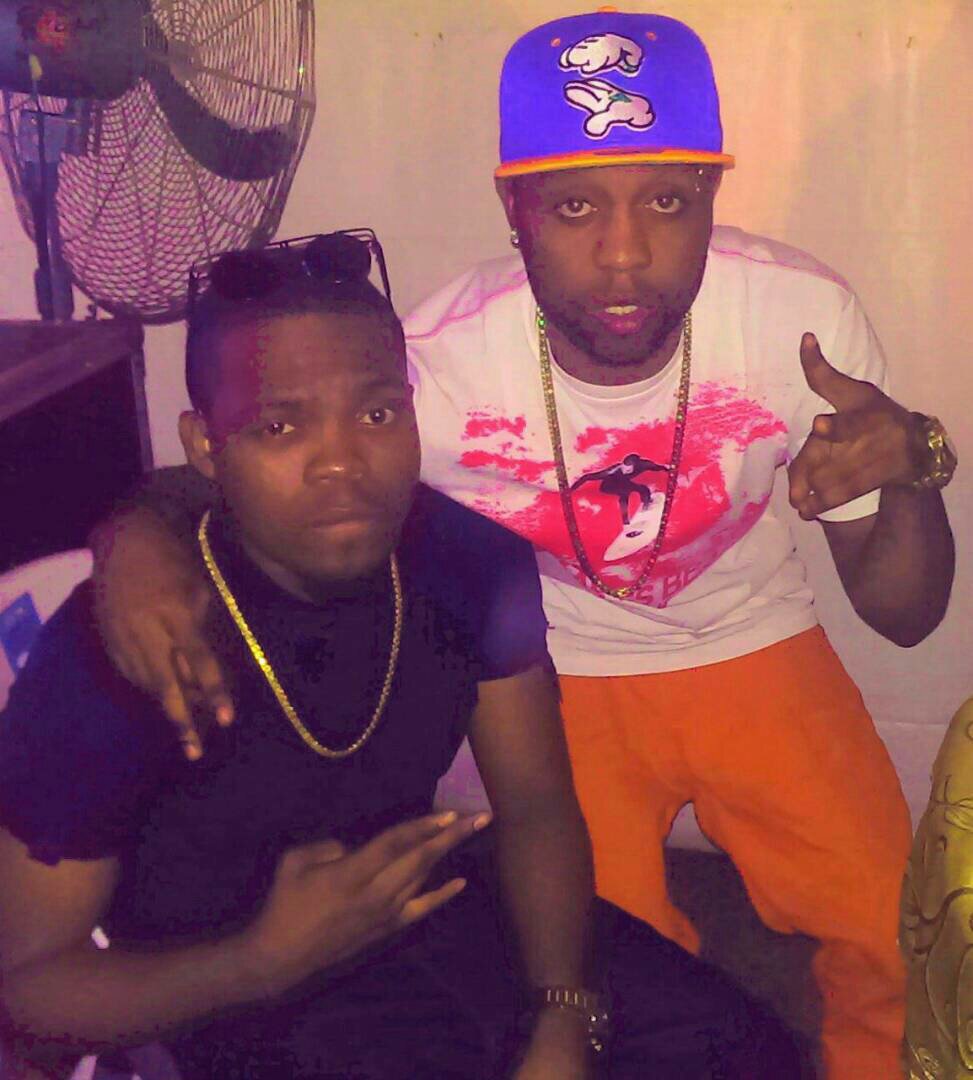 Merlin Caren & Olamide
237Showbiz: What are those basic characteristics than can take the cost of a music video shoot to 5.000.000CFA
To me I think it's mostly locations, like some artiste fly all the way to Paris just for a shoot and the following week they are in Dubai renting Luxurious cars, classy hotels suite, first class models and mostly one in a million setups
237Showbiz: Your Camer celebrity crush?
Hmmmm well I will say Blanche Bailly because she got what I like lol "UKWU"
237Showbiz: What are your views on the category for Best Music Video for the Urban Jamz Awards?
URBAN JAMZ AWARD is a lil backward when it comes to that category just being honest because there were alot of great videos which didn't make the list
237Showbiz: As one of the pillars in our tender baby entertainment industry, certain plagues are responsible for our slow growth. Hate, jealousy, pride the willingness to go solo and do it all alone etc what are the measures we need to abolish such practices?
The measures we need to adopt in order to abolish such practices is by supporting one another. Let's join forces because a single tree can't make a forest let's all speak up our minds openly let there be a meeting called by some elderly and powerful men and women in the country to sit down both the established and upcoming artiste, advise them, educate them and create a path for them to follow I believe it will help the present situation in this our tender baby entertainment industry.
237Showbiz: Some video directors claim that the cost of their equipment are very high, leading to high prices. Do you shoot for less or follow the same mentality?
I shoot for less not because I want to but because I need to do that to showcase myself soon I will join the 1 million club not because I want to because as time goes by we are upgrading our equipments and this toys and not cheap this are LUXURIOUS TOYS my toys can build me a 3 apartment if I sell them talk less of when I will own toys worth 25 million then I will have no choice other than to join the 1 million club
237Showbiz: Can you boast of a training program like the Bonteh Digital Media Academy where you train aspiring music video directors and film makers?
Yes I have LUXURIOUS VISUALS ACADEMY where I train aspiring and upcoming video directors I teach them the techniques and give them the best tips and tricks in cinematography
237Showbiz: One advice for upcoming artiste who aren't financially fit but pay up to 1 Million CFA for a shoot?
My brothers and sisters in life we have levels by levels go for what you can afford not what you think everyone is getting cos paying the 1 million is not the problem the real problem is when you want to promote the video when bloggers will charge u large knowing u paid a million for the shoot so paying 100K per blogger to promote shouldn't be your problem that's what they think so think wisely
237Showbiz: Thanks for accepting our request to join you in this career journey of yours. Team 237Showbiz loves you and what you do. Keep on striving.
Merlin Caren: Thanks to you and the entire team.
Interviewed by
Victor Kange
#NaTengiYesu