It has come to my notice and I'll there want to share with you guys. One thing YOU the fans, critics and music lovers should understand is, the record labels are not always the cause of the predicaments of their artistes. Most cases have been investigated and proven to us that at some point in time, the artistes themselves are the root cause of them getting kicked out of the record labels. From the likes of Askia who was said to have been dropped off her record labels due to excessive drug abuse, then comes another artiste Charly B a.k.a Love Na Love Master who was signed to record label Zion Records.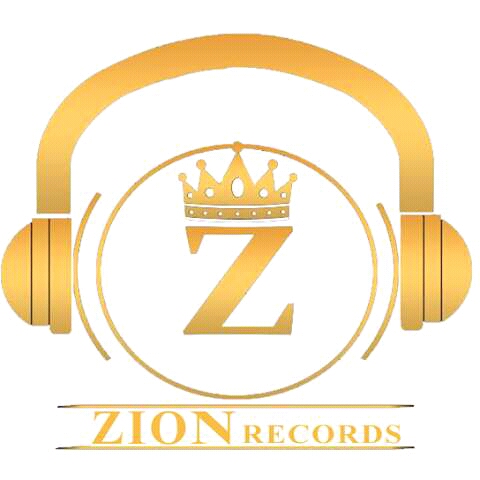 Charly B who has been out of the music scene after dropping his Love Na Love banger Featuring Mr. Leo was guest on a Question and Answer show "One On One" with Kintarir Promote. A Cameroonian promo house. One of the questions asked which brought out a lot of underground information about him leaving the label was the question of "Why the silence, where he had been after dropping his last single Love Na Love. Rumour also had it that he was in prison. Charly B who denied all allegations said he was never in prison. The only prison he was is his former label Zion Records, he added. Below is a screenshot of the show on Kintarir Promot.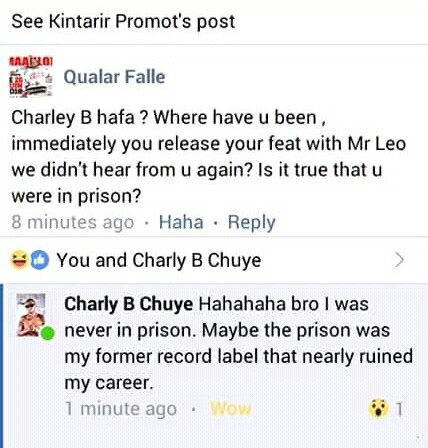 Since it became a truth season and everyone is trying to speak out and save their heads, Zion Records, the same home of singer MESHI tweeted to Charly B. the record label cleared the air with the actual reason why their former artiste was inconsistent. "The only poor management you had was excessive weed. The story will break" the label tweeted. See screen shot below.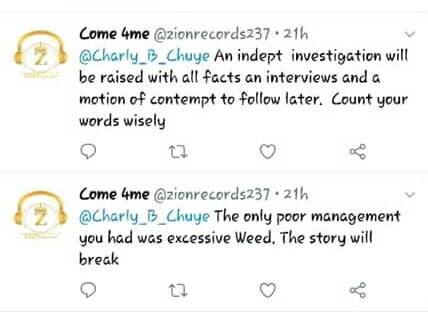 All in all, we are looking forward to getting exclusive interviews with Zion Records and Charly B. much still needs to be said about this issue. Tackling the problems of drug abuse is another case study and how record labels can avoid artistes who are fully into drugs. Why we keep on turning stones, stay tune to @237Showbiz and see how the story goes.
Victor Kange
(#NaTengiYesu)