MIMIE is a Cameroonian singer signed to the record label Empire Company. Her songs Je M'en Fous, her verse on DJ Zoumanto's Do Like I Do not forgetting particularly her cameo appearance on LOCKO'S video booboo can be seen as one of the most biggest improvements in her career lately. Talking about improvements, I can't really say if pregnancy is an improvement in the career of an artiste but just like the lyrics to her song says " Parfois des mauvais choix attiré les bon resultats " (I'm hoping I got that French phrase right) is a lesson and reply to anyone worried who the father of her child is or why she chose to take in.
Enough about the Django crooner. Let's focuse on this epic reply by MIMIE on Cameroonian singer MESHI.
So, Afrima nominee list is out, and we take this opportunity to say congrats to Magasco and LOCKO who got nominated.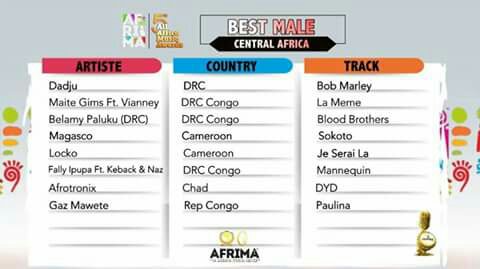 MESHI being what I don't know, excited or overwhelmed and proud of her colleagues posted the list and congratulated both nominees. She specified the Booboo part for LOCKO and labeled Magasco Bamenda Boy.
"5thAFRIMA 2018 LIVE VIDEO ON TWITTER. Congrats to my booboo Locko and Magasco the bda boy" she said.
See screenshot below.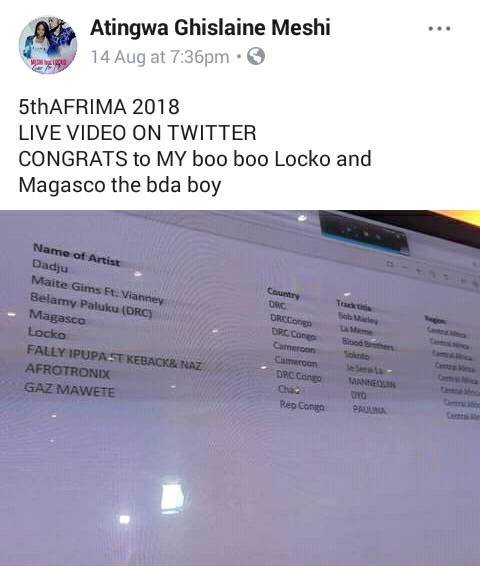 MIMIE using her private account with name Mimie Ngoga replies saying "Your weti?" Meshi fires back politely saying "video booboo oh dear"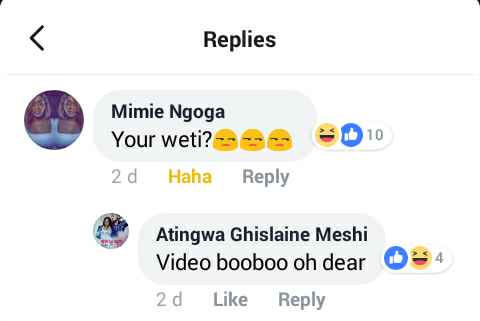 From all indications related to the popular trending phrase, " Fine boys like LOCKO no dey run after female artistes, na the ladies dem dey rush LOCKO"
Well we personally don't think this is a joke and Mimie wouldn't fight over a man that's not hers. Well, this is what we think.
We shall be glad to know your thoughts. Does this reply proves everything right?
In other news, Meshi seems to be working with something positive with Alpha Better Records Salatiel. Anticipate this one coming soon.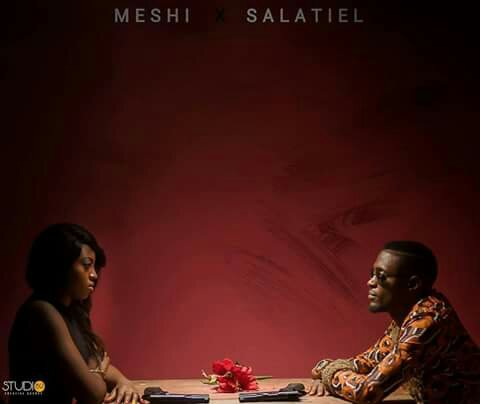 Victor Kange
(#NaTengiYesu)