Representing Cameroon at the Russia-Africa international media forum which ran from July 24-25, 2023 in Moscow, popular journalist and media personality, Formuh Fabian, fondly known as Baba Samba was awarded a certificate of participation by RUDN University's Rector, Oleg Yastrebov.

Selected as the lone Cameroonian journalist to attend the two-day international media forum, Formuh Fabian joined a cohort of 15 young journalists, journalism students from other 10 African countries and those from the Russian Federation to discuss challenges that affect media education and practice on the continent in the last few years.

At the end of the summit, the over 380 delegates in attendance acknowledged the need to foster media relations and education between both camps. Participants also recognized the importance of supporting African journalism development through association, software, equipment, and training seminars for journalists and editors and internship opportunities for young practitioners.

In addition, participants equally acknowledged the need for information exchange between Russian and African stakeholders to eliminate stereotypes, counter fakeness, and biased messages in Africa.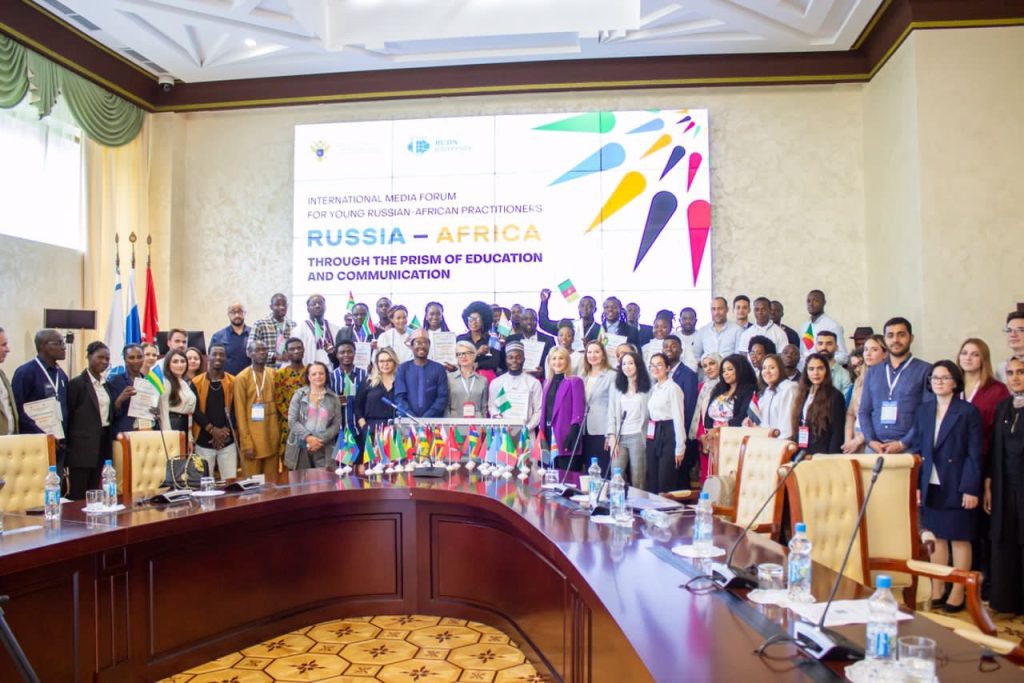 Amidst other recommendations, participants encouraged the expansion of Russian media organizations to more African countries as well as the adoption of local languages for content.
They have also advocated for increased investment in media and media education.
Another key point on the forum's agenda was the identification of obstacles that hinder the proper and comprehensive report of Sustainable Development Goals, SDGs, in African media which encompassed, the proliferation of false information, a lack of professionalism, the perpetuation of stereotypes, and difficulties in covering disasters due to inadequate infrastructure.
Solutions discussed and agreed on by participants included the need for African journalists to maintain professional integrity, ensure SDGs receive appropriate attention alongside other global events, the establishment of thematic media houses like Radio Environnement and Eco Santé Newspaper in Cameroon, professional journalist training through workshops and seminars , encourage journalists engage in on-the-ground reporting, lobby for funding from the Russian government to support thematic media platforms, among others.

The annual event which was in its maiden edition on the campus of People's Friendship University in Moscow was organized by the RUDN University in partnership with the ministry of Science and Education of the Russian Federation.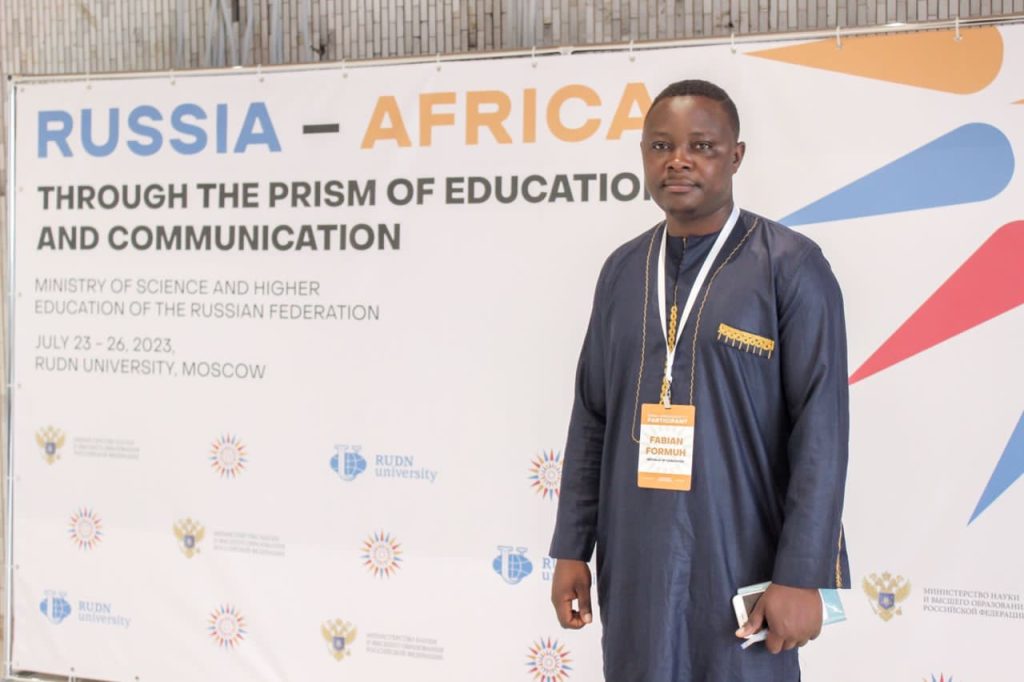 The forum provided a platform for skilling, reskilling, and upskilling of media professionals through exchange of ideas and knowledge.

The Russia-Africa International Media Forum unfolded under the theme "Through the prism of Education and Communication".
It culminated with the issuing of Certificates of Participation to the various participants coming from Cameroon, Côte d'Ivoire, Namibia, South Africa, Zimbabwe, Rwanda, Egypt, Algeria and Tanzania.

Another highlight of the forum were a series of excursions and sightseeing in and around the city of Moscow of such beautiful, traditional and strategic places as the Kremlin, The Red Square, Moscow international Business Centre, The Patriot Park located in the Odintsovsky District some 35 miles west of Moscow, etc.