This seems to be record label exit week, whether voluntarily or involuntarily. L'or
whom you may remember collaborated with
Pascal
in "
Manka'a
" seems to also have left
Jovi's
New Bell Music. After
Shey
,
Pascal
and
Tilla
who are all from New Bell Music, now
L'or
seems to have added to the list. She has been highly neglected in New Bell Music, as
Jovi
,
Reniss
and
Tata
have all dropped new music in recent times but we are yet to hear from her.
Fortunately, she seems to have decided to break the silence as she will be dropping a freestyle video tomorrow, which is her first solo video since she got into music.
Moreover, she is slated to be present on TIA Radio Show hosted by the King of the Radio Nabil Nabstar tonight at 9PM on Sweet FM and she was introduced as an independent artiste in their press release.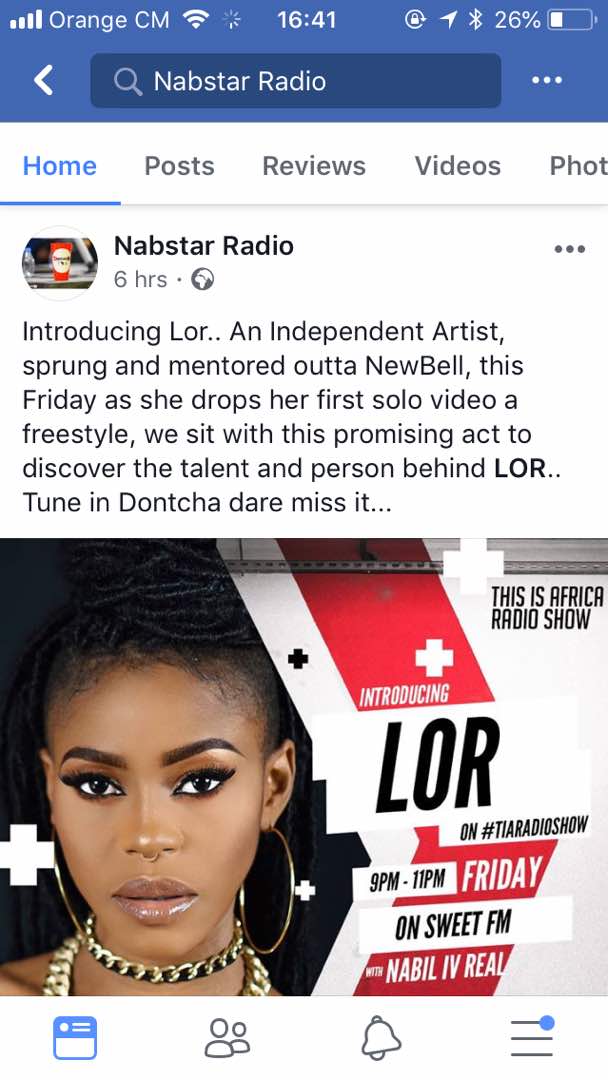 Well, considering the label's policies, we all know, it is very rare to see artistes from New Bell Music granting interviews and going for TV and radio shows. Surely this is a confirmation of her departure from New Bell Music.
Feel free to share your thoughts on this record label leaving phenomenon.
Written by,
Emmanuel Asafor