Empire's Queen Mimie had her birthday on the 11th of January 2018. And as usual : Media personalities, fellow artists and friends went on social media to wish the female singer and songwriter a happy birthday. There were lots of nice wishes poured out on social media to the sexy diva.
For some time now,  a picture in which Locko is holding Mimie in a very romantic way had gone viral and since then  caused a lot of argument among fans. Well  as usual just like every  other artists, Locko took to his facebook and instagram pages to wish the Diva a happy B-day.  His Choice of words ,  was to romantic to be an ordinary message.  Checkout Locko's wish bellow and also Mimie's reply.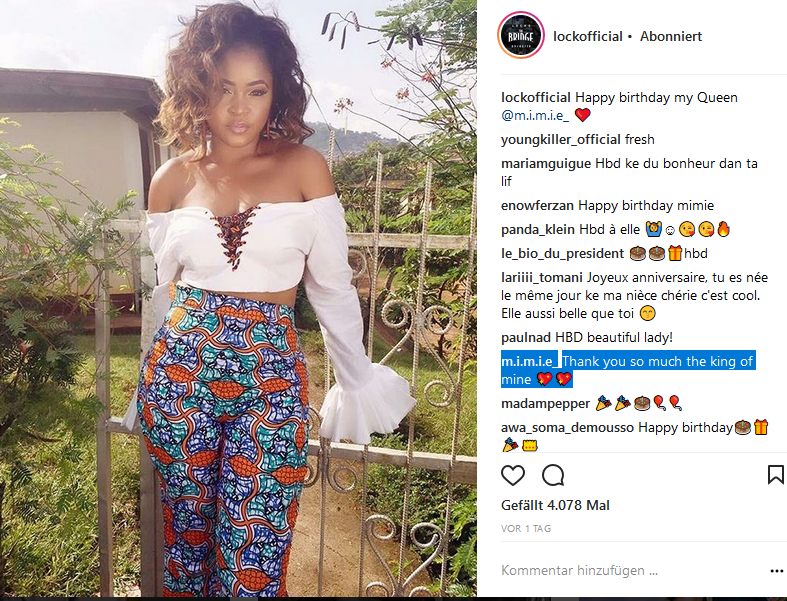 It should be noted that, Mimie also had a surprise Party organized by Empire in which Locko was present, Locko could be seen kissing and Cajouling with his bae  on her snapchat account. she also used the caption "My King ".
From all indications these two are dating. What do you think about this Celebrity Couple?  Kindly leave a comment behind.
Emmanuel Mfon(#TrendGuru)