Rapper Mink's has been one of the pioneer members of the urban music generation in Cameroon and has always proved he has something to offer with his captivating rap skills.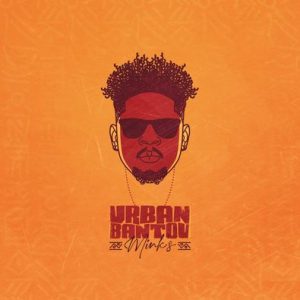 The amount of work this rapper has put in cannot be overlooked and given the fact that he was on a hiatus for 1 year,Fans became disappointed as they demanded new music from him but little did they know he was working on the project "URBAN BANTOU " which is his 3rd studio Album which has just been released by him and his team.
Mink's Finally releases his highly awaited new album title "Urban Bantou". This Body of work is a 15 song project which contains numerous Cameroonian sounds like Afro,Afrotrap, Bend-Sikin and Rap.
Urban Bantou comes few weeks after he released "Maillot Jaune" a rap song that showcased his rapping ability with numerous punchlines and tricky flows.
This Album Features 3 Cameroonian Artists in  Xmaleya, Blaise B and Magasco and gives a stand point review of his musical ability and growth.
The project Urban Bantou is on all streaming platforms  and one definitely worth checking out
The Physical CD on sale at Fnac Douala in Super U stores from 8 am and gradually in supermarkets and usual points of sale at 2500f. Order and have it delivered by contacting : – 690986525 (Orange Cameroon) – 653409822 (Mtn Cameroon)
Stream Urban Bantou on BOOMPLAY .