Tenor 's Ivorian girlfriend Zunonbook_offociel is currently admitted in a clinic due to fatigue and stress.
While numerous fans think it's because of the Tenor incident,it has been reported by her team that The Ivorian Comedian has recently been working overtime on her projects and as such, her physical and mental health has been rapidly deteriorating .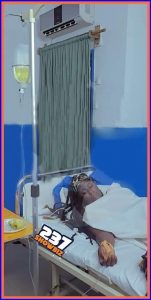 Eunice Zunonbook has been placed on observation in a clinic in Abidjan and according to the her doctor, she will need to stay in bed for a few days to get back to her best health.
Join us to wish her a speedy recovery.