Miss Cameroon, Audrey Nabil Monkam Makes Her Way To The Top 3 Miss World Finalists !
Audrey Monkam hailing from the Northwest region of Cameroon, elected Miss Cameroon in 2020 made Cameroonians proud on the 7th of December when she was selected amongst the Top 3 Finalists for the Miss World beauty pageant hosted by Puerto Rico.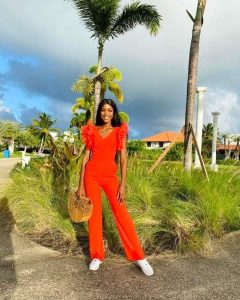 Miss World is a mega beauty pageant bringing together all beauty Queens from round the World to compete with one chosen at the end as the most beautiful lady in the World. For the past couple of days in Puerto Rico, Miss Audrey Monkam has been representing Cameroon extremely well and made lots of Cameroonians proud by getting to the finals. She'll be competing against Olivia Yace, Miss Ivory Coast who came first and Miss Puerto Rico Arya Marie who came third.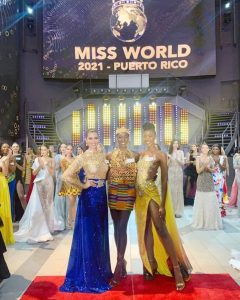 The finals will be holding few days from now. Do you think Miss Audrey Monkam reaching this far going to earn her the Miss World title ? Let us know your thoughts in the comment section