"My Own Cameroonian Brother Wiped Off My Name From The MTV Awards Nominations" – Ko-c Makes Shocking Revelation
Cameroon's Serial Hitmaker Ko-c left no stones unturned during his interview on Sweet FM on the program "Le Bon As" hosted by Bonas Fotio. The "La Galere" crooner revealed on the show that a Cameroonian wiped off his name from the 2021 MTV MAMA Awards Nominations. Recall that Ko-c released "Calecon" in 2020 and the success of his recent hits earned him a total of 19 nominations in 2021, thus a nomination at the MAMAs was inevitable.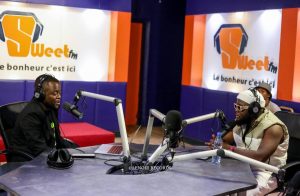 Although Ko-c didn't mention the name of the Cameroonian in question for reasons best known to him, he urges others to change that mindset while calling out MTV Awards stakeholders to do more research about Cameroonian artistes making the hits and adding value to the entertainment industry. Listen to the interview below.