Is Samuel Eto'o Gradually Losing Chances Of Winning The Fecafoot Presidency?
Few months ago Cameroonian and retired international soccer legend announced his desire to head Cameroon's football institution Fecafoot which according to him has been mismanaged for a long time now and needs changes only him can bring. Says Cameroonian players deserve to be well treated and even promised to affiliate all players at the CNPS so they can be on pension once they retire.
Since he made his desire known, he's be supported by his fans and has received a lot of backlash from his haters who see his moves as pride. For many, Eto'o should remain the legend that he is and not mingle with politics.
Amongst the couple of candidates running in for the Fecafoot presidency is the current President Seidou Mbombo Njoya who has received the support of FECAFOOT Regional Delegates from 6 regions of Cameroon ( Adamawa, Far North, North, Center, West and North West ) for the Presidential Elections of FECAFOOT.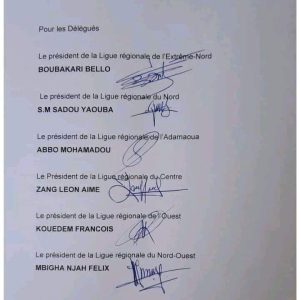 This situation has left his opponent Samuel Eto'o with just 4 regions to count on for the elections.
It should be noted that the standings could change before the 11th of December but as of now , Mr Mbombo is the favorite to win the elections.
Do you think Samuel Eto'o will still win given the above circumstances ?
Share your thoughts below.