Franco Cameroonian singer Tayc is set to feature in his 1st role as an Actor in an upcoming Christmas series.
The talented artiste not only known for his voice, but his sexy body too is about to show his fans another side of him as he's been casted for the upcoming movie "Christmas Flow" which will be broadcasted from November 17, 2021 on Netflix.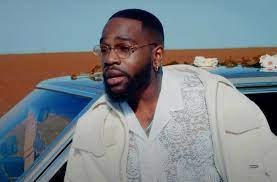 Seeing he never dissapoints in his songs, what should we await from him in this series ? Wait for it!