Unarguably Cameroonian entertainment has been going places lately, victories have been recorded and landmark achievements have been registered, first the Cameroonian International Film Festival CAMIFF recorded great success, true, there was some scandal involved, but what's the world without enigma. Then, after that we saw the overtly spectacular performance of the Cameroonian Movie Industry as the movie "A Good Time To Divorce" claimed 6 awards including that of Best Male Actor which went to movie industry pioneer Alenne Menget.
Also, at the level of the music industry, there has been a lot of progress with a lot of new releases and tours. With all these, we can rightly say the Cameroonian Entertainment Industry is waxing strong. Another victory seems to be on the way. Charlotte Dipanda, of course when we read this name we immediately start thinking of the ecstasy she gives our ears when she gets on a song with her amazing vocal endowments, we also think of the emphasis she lays on cultural relevance in her music with her frequent and unrepentant use of Cameroonian mother tongues, a quality you will all agree with me, is of immense value. But today we are not talking about her music, astonishingly; we will be discovering her on a whole new level. The "Elle n'a pas vue" crooner is reportedly making her acting debut in a Congolese TV series titled "River Hotel" which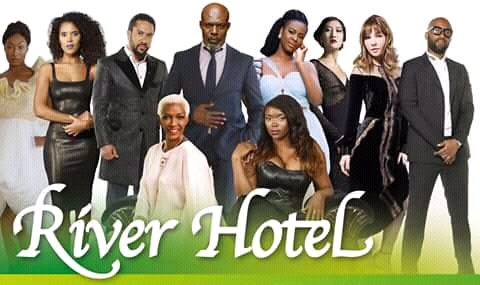 will premier on June 15th with Charlotte Dipanda starring in it with other stars both of the movie and music industry in Africa such as Ghana's Majid Michael and Congo's Fally Ipupa. The PanAfrican serial movie which will air on TV5 Monde Afrique is directed by Didier Ndenga. While awaiting the premier and subsequent airing of this movie, we will like to know your thoughts on this career move by Charlotte Dipanda.
Written by,
Emmanuel Asafor