The Cameroonian Entertainment industry is getting better everyday,  the Music Industry has now gone haywire. In the Past years the Music Industry has seen many artists come in and out of it,Nothing Deep really happens though. And one of the 'ingredients' that makes entertainment spicy in Cameroon is the Record Labels. We have so many record labels in Cameroon that is churning out talents every year. It is worthy to note that the main problem most upcoming artistes have is getting good management and record label for greater publicity. And here are the top 10 biggest and hottest labels in Cameroon as at now (in  descending order).
****Criteria for Ranking -* **Consistency, **Quality of songs released for Distribution ,**Hit potential of songs released.
10– STEVEN'S MUSIC ENTERTAINMENT LLC
Owner:  Tinzin Fon Ndikum
Year of Creation: 2013
Artists signed to the Label/distribution contract: Daphne
Projects: Reflection Ep,  Here to stay (Album)
Stephens Music is a Buea based Label founded by Tinzin Fon Ndikum. The label was Gasha's ex label, and is now home to Cameroons Diva and Queen Daphne. Daphne's career has metamorphosized under this label, and they are very consistent with releases. At Steven's, it's always Music Reloaded.
9- BIG DREAMS ENTERTAINEMENT
Owners:  Locko and Vianny Ngongang
Year of Creation: 2014
Artists signed to the Label: Locko
Projects/Releases: EP skyzo, Outstanding songs from label(Margo, nduttu,sawa romance, supporter, Dans mon re)
Big Dreams  Ent is one of the Most renowned labels in the country. It is the Home to Cameroon's Afropop boss Locko, the amount of songs churned out into the media from this label is No news, they are on a stand alone. With just 1 artist the label has been able to stand the test of time, what could we expect if they go fishing for more talents? it is clear that in less than no time Big Dreams will  be  a national name to reckon with in the Music Industry.
8- Alpha Betta Records 
Owner:  Salatiel
Year of Creation: 2013
Artists signed to the Label: Salatiel, Mr leo
Projects/Releases: The Love Story EP, Outstanding songs from label(on va gerer,Ca se Passe Ici, Kemayo, Bougez La bas, Jamais Jamais)
Honestly, Salatiel has done so much for this record to survive and the label keeps getting better every day. Record home to Mr leo is arguably one of the best record labels in Cameroon from its inception. Also knowing that they have recently released a couple of hit singles  has bought the label its prestige.
7- Sonolive Prod 
Owner:  Padou Toukap
Year of Creation: 2013
Artists signed to the Label: Franko, Dareal
Projects/Releases: Outstanding songs from label (Coller la petite, Telephone, Faut pas tapper sur madame ,Ca Cuit)
Sonolive Prod is set out to create something that people would not have thought possible in the Music industry. Today, the Sonolive  is working towards being the best and foremost record label in Cameroon, with notable and popular artistes to its name such as Franko and upcoming rapper Dareal
6  ZONE2RAP (Zone de révolution artistique positive).
Year of Creation: 2007
Artists signed to the Label: Maahlox Le Vibeur , Daddy Channel, Ivo, Gill Arym
Projects/Releases: Trache2Vibe, traumatiser , Outstanding songs from label(Ca sort comme Ca sort, Tuer pour Tuer, Ca ne rit pas, Fouillez Fouillez,Tu monte Tu descends)
Founded in 2007 by a young group of cameroonians willing to bring in a new positive revolution on the Cameroon music industry, the many years of experience is prove of their recent hit songs back to back. The consistency of the songs released from this label in 2016 and before has been outstanding. Zone2rap is where talent lives, Expect more from them soon.
5. Empire Company
Owner:  Pit Baccardi
Year of Creation: 2012
Artists signed to the Label: Magasco, Nami Nami Cyrus, Ne Grie
Projects/Releases: Raw Gold EP , Outstanding songs from label( Wule bang bang , fine boy , Marry me , No man no wowo, All vip , Arretez)
After Xmaleya left this powerhouse there was the need for a rebirth. Label boss Pit Baccardi was scouting for brand new talents, during his search he signed Magasco, Nami Nami Cyrus, and Ne Grie. Till date this record label is a force to rekorn with. They are known for churning out hits with no remorse..:Wule bang bang , fine boy no money , No man no wowo, All vip , Arretez just to name a few
4 – HOPE MUSIC GROUP
Owner:  Jean Philippe Nkouaya Mbiakop aka Philjohn
Year of Creation: 2012
Artists signed to the Label/distribution contract: 2brothers, Amber, Dynastie le Tigre, Fanicko, Featurist, Kamdem, Michael Kiessou, George Breezy, Yvich , Serum, Kayla lys, Philjohn , Serum, Sonya Kay, Valerie Williams
Projects: Albums(La Laoie de la nature, Toto piiii by Dynastie )
HMG is the largest Cameroonian label in number, majority of the artists signed to the label are doing very great in their careers like Dynastie, and Fanicko, the rest are just okay. The label offers a lot services from production to distribution. HMG also has contributed a lot in the growth of the Cameroonian industry by the amount of songs being released from the label. With this juicy profile, their spot was worth the selection.
3- Motherland Empire 
Owner:  Stanley Enow
Year of Creation: 2013
Artists signed to the Label: Stanley Enow
Projects/Releases: Album(Soldier Like My Papa)
Internation featurings: Sarkodie, Ice Prince, Nayanda, AKA, H-nahme, Biz Ice, Young swiss
MotherLand empire is is undoubtedly one of the leading and best record labels  from cameroon. They have succesfully branded their Top Artist to a top notch finished product. With just one artist they have already made a name in the music industry with their very smart international collaborations and can currently boast of other features such as Motherland clothing and many more.
Awards won by Artist signed to the label(Stanley Enow): Best male artist and Best urban Artist 2013 (Cameroon Academy awards)
Best Video of the year (Balafon Music awards), Best New act (MTV awards 2014), Best New Act(Afrimma), Best New Act + Best Urban Artist(Canal D'or) , Best Male + Best Music Video (Urban jamz awards)
2 – XM MUSIC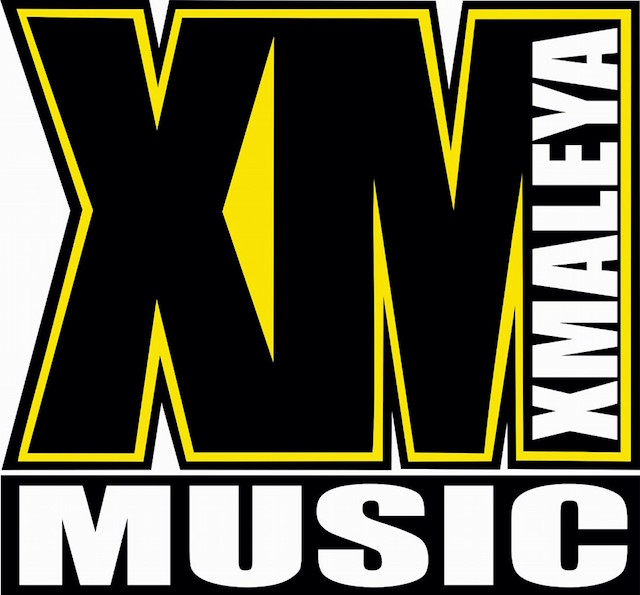 Owners:  Teteck Auguste, Zaiter Etoundi Haitem  and Roger Samnig Tang
Year of Creation: 2013
Artists signed to the Label: Djibril Angel, Xmaleya, Rythmz
Projects: 5 Albums(Tous ensemble, revolution)
Xm music is home to cameroons most popular and celebrated trio Xmaleya, they decided to start their own label after quitting from old label Empire company in 2015. Xm Music is responsible for all the Xmaleya songs being constantly released from the label.
1. New Bell Music
Owners: Nduckong Godlove Nfor, Rachel Burks
Year of Creation: 2013
Artists signed to the Label: Jovi, Reniss, Rachel,Pascal, Shey, Tata, Kiloh
Projects: Kankwe Vol 1 EP, Kankwe Vol 2 EP, Lord Have Mercy EP, African Luv EP, Milkish EP, Tapsi EP, Raps2Riches EP, Puta Madre, Bad Music EP , Work Dey Vol 1 EP, Volume II The Prelude EP, Mboko God, Work Dey3.
New Bell Music is without any doubt the Best Music Label from Cameroon. New Bell Music has contributed immensely to majority of the songs being played on a daily basis around the country. The amount of songs produced from this label and the amount of hit songs is not even worth questioning. Hit songs like La Sauce, Et p8 koi, Cash, Bastard, Zele and lots of other songs in the various EP's creates a wide gab, between this label and other Labels. That not withstanding their songs usually have this stigmatizing cameroonian feel to it, if you know any other label who can beat this position then be my guest, For NEW BELL MUSIC, every day is always a winning day.
Other Honorable  Mentions:
*WHITE HOUSE MUSIC
Owner:  Featurist
Year of Creation: 2013
Artists signed to the Label: Featurist, ex label of Winney
Projects/Releases: Youtube videos(Babaah, Touh mbap, Fame lah , polongo)
White House Music is the label to one of cameroon's greatest Music group Featurist, it was founded by Featurist and Winney. After some years Winney decided to quit. This Label has been doing really good in the quality of songs being sent out into the market. They are a force to reckon with and merit a spot in the top 10
Awards: Best Group (Urban Jamz awards)
**Arise Entertainment
Owners:  Walter Ebelle Eboumbou & Alexandre Loic Tientcheu
Year of Creation: 2014
Artists signed to the Label: Numerica, Prosby
Projects/Releases: Outstanding songs from label
International Collaborations: Bana C4
Founded in 2014 by Walter Ebelle Eboumbou & Alexandre Loic Tientcheu, Arise Entertainment is a 360 Entertainment company and has been so far one of Cameroon's best and fastest growing label which aims to build sustainable brands enable to be competitive in today's entertainment industry. They offer Music production, motion pictures,Talent and Event Management,Television
***Ach4life
Artist signed to the Label:Mink's
Projects/Releases: Outstanding songs from label (Le gars La est Laid, Sponsor ft Salatiel, Panthere )
Did i miss your favorite Label? Lets relate in the comment section below.